These 10 Quotes about hope and strength are here to build you up and help you find your way out of a bubble that walls you off from the world.
Each person walks through life in a bubble. Some may have a large bubble, and others may have smaller ones. Each bubble changes with the hardships you go through in life.
Exclusive Private Facebook Group
How can we help you?
Find out more information about our
exclusive private Facebook group.
But sometimes, life becomes so difficult that you forget to step outside of the bubble to seek help. What I mean is when you are in your bubble, you become so self-focused that you forget about the world outside. Yet just on the other side of your bubble are hope and strength that will lift you and motivate you.
Help that will give you hope and strength to make it another day. Quotes and sayings can be the very inspiration you need to keep going.
But inside your bubble, all you can see is your lack of hope and your need for strength. To an extent, it is important to keep your bubble intact but not to the point when the focus is so self-directed that you lose all sight of hope. No bubble needs to be so strong that you can not build your strength to grow and heal.
Quotes About Hope And Strength
"It can be hard to see one path from the next, but when you stay within your boundaries, your path becomes clear."

Laura Fuller
"If you want to be courageous and strong like a lioness, approach it with quiet resolve and determination."

Laura Fuller
"Be like a butterfly, silently make your presence, boldly take a stand and float away on the air when the work is done."

Laura Fuller
"Reach deep inside of yourself, find who you are, and take steps in the direction to love yourself."

Laura Fuller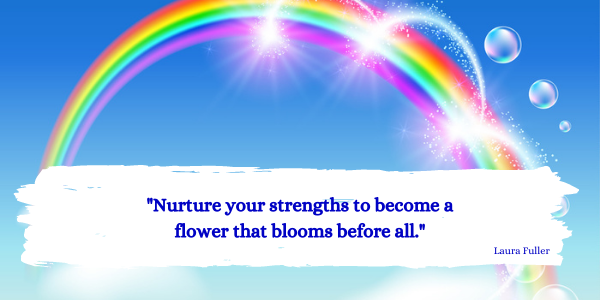 "Nurture your strengths to become a flower that blooms before all."

Laura Fuller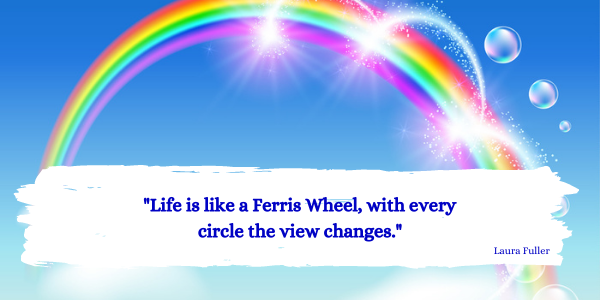 "Life is like a Ferris Wheel, with every circle the view changes."

Laura Fuller
"With my face to the sun, my mind to the grind I will walk I will run I will soar."

Laura Fuller
"You don't have to experience a situation to have wisdom. Your wisdom may come from choosing not to experience it."

Laura Fuller
"The past is for building memories; the present is for building strength, and the future is for building hope."

Laura Fuller
"Age and wisdom are synonymous if you learn as you go."

Laura Fuller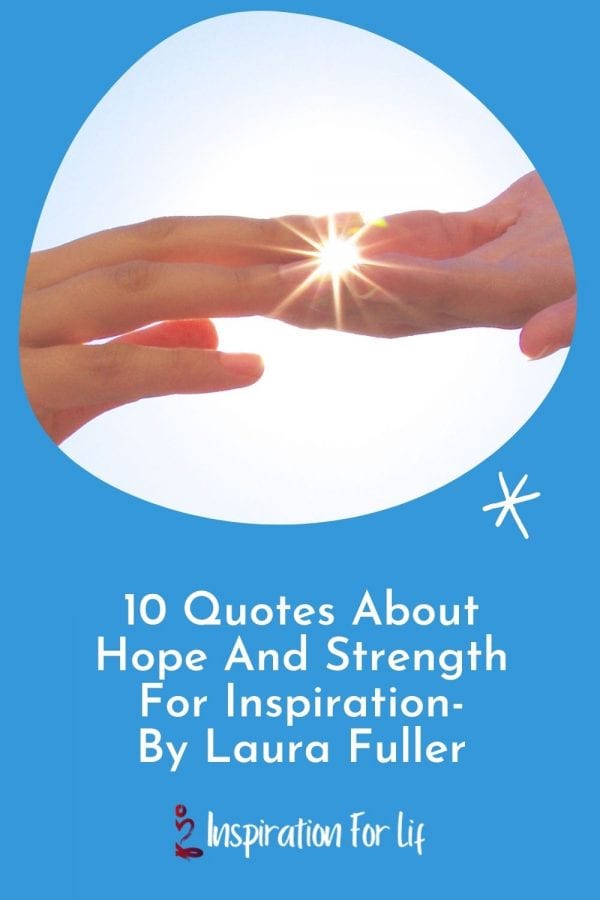 These quotes will help you break out of that bubble. We are all in a bubble at some time or another. Seek help and find your hope and strength.
No matter where you are in life, you will make it. You have what it takes, and you can break free with the right motivation and inspiration.