Are there days when you want to give up because it feels like everything is against you? What you may need are good handpicked motivational quotes to keep going. Words that will lift you and give you that extra push to keep moving forward in life.
These 20 handpicked quotes are for you. Whether it is a bad day or a bad month, I know that at least one of these quotes, if not all 20, will help you hang in there and keep going.
Exclusive Private Facebook Group
How can we help you?
Find out more information about our
exclusive private Facebook group.
Motivational Quotes To Keep Going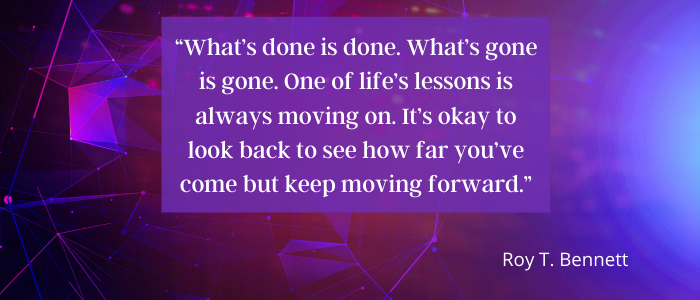 "What's done is done. What's gone is gone. One of life's lessons is always moving on. It's okay to look back to see how far you've come but keep moving forward."

 Roy T. Bennett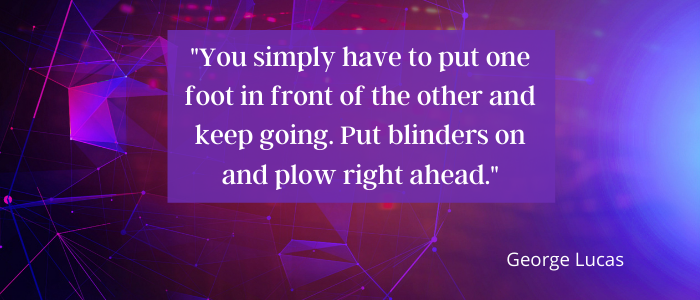 "You simply have to put one foot in front of the other and keep going. Put blinders on and plow right ahead."

George Lucas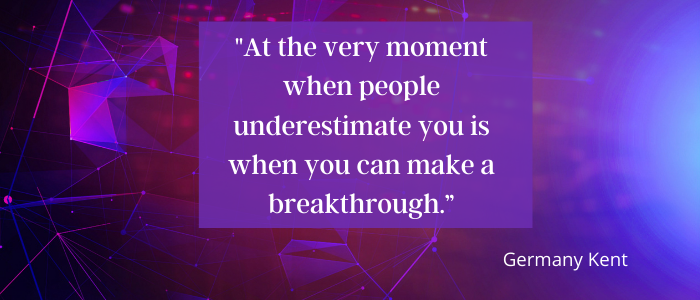 "At the very moment when people underestimate you is when you can make a breakthrough." 

 Germany Kent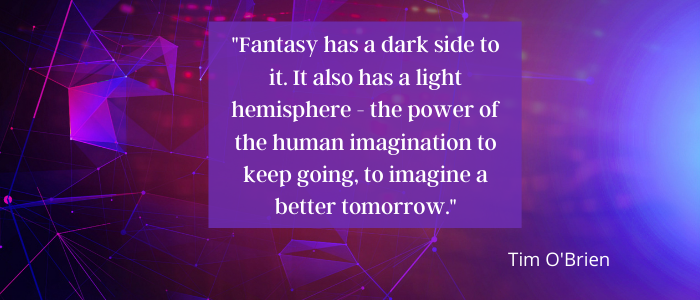 "Fantasy has a dark side to it. It also has a light hemisphere – the power of the human imagination to keep going, to imagine a better tomorrow."

Tim O'Brien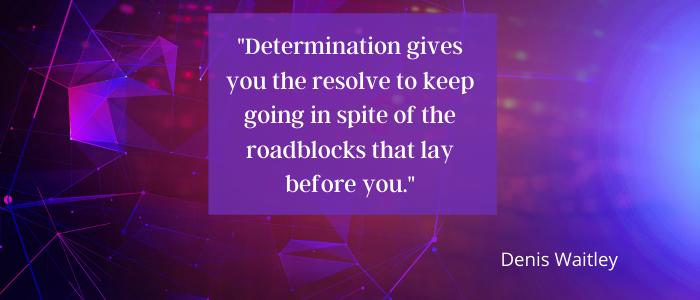 "Determination gives you the resolve to keep going in spite of the roadblocks that lay before you."

Denis Waitley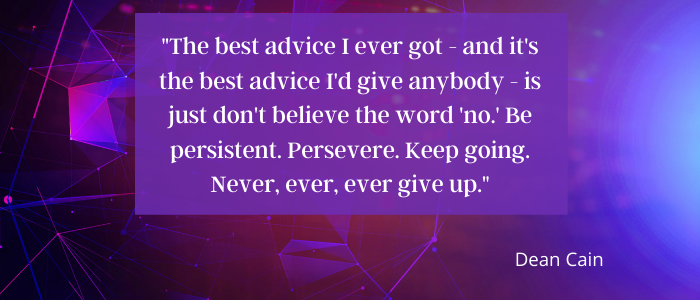 "The best advice I ever got – and it's the best advice I'd give anybody – is just don't believe the word 'no.' Be persistent. Persevere. Keep going. Never, ever, ever give up."

Dean Cain
"When the going gets tough, the tough get going."

Joseph Kennedy
"Let perseverance be your engine and hope your fuel."

H. Jackson Brown, Jr.
"Things aren't always easy, but you just have to keep going and don't let the small stuff bog you down."

Stella Maeve
"Courage doesn't always roar. Sometimes courage is the little voice at the end of the day that says I'll try again tomorrow."

Mary Anne Radmacher
"It's the days you have every right to breakdown and fall apart, yet choose to show up anyway that matter most. Don't diminish the small steps that others can't see."

Brittany Burgunder
"Hope is valuable. The smallest fraction of hope can grow into the abundant mountain you need to keep going."

Kaylee Stepkoski
"Never give-up on yourself when you have a bad day, and somebody will not give up on you."

Mahendar Singh Jakhar
"Fall in love with the fight you are fighting. Dont fight the fight. Win the heart of the fight."

Hiral Nagda
"I may stumble. I may fall. I may cry. But I'll NEVER give up! Tomorrow, I rise again."

Steve Maraboli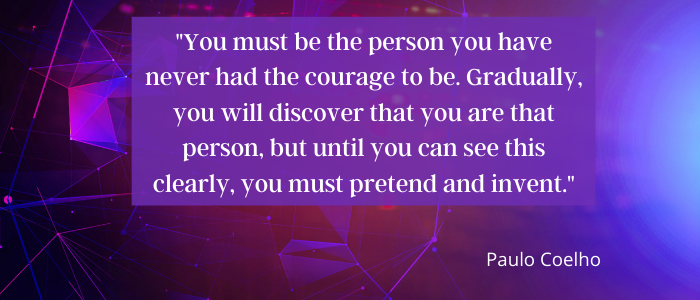 "You must be the person you have never had the courage to be. Gradually, you will discover that you are that person, but until you can see this clearly, you must pretend and invent."

Paulo Coelho
"When nobody else celebrates you, learn to celebrate yourself. When nobody else compliments you, then compliment yourself. It's not up to other people to keep you encouraged. It's up to you. Encouragement should come from the inside."

Joel Osteen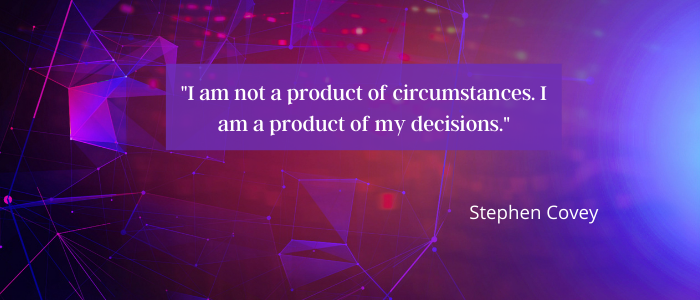 "I am not a product of circumstances. I am a product of my decisions."

Stephen Covey
"You don't drown by falling in the water, you drown by staying there."

Robert Jordan
"Once you realize there is a life after mistakes, you gain a self-confidence that never goes away."

Bob Schieffer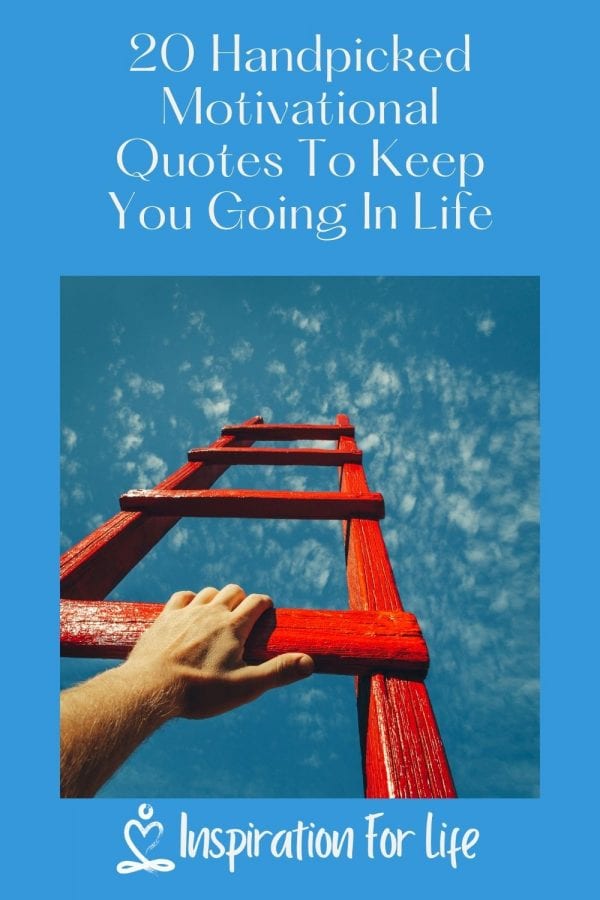 Hang onto these words of motivation. Keep them next to your heart and when you feel like giving up pull them out and lift your spirits. Renew your mind to keep going and pushing on when life slaps you in the back.
Motivational quotes and inspirational quotes can decrease stress and rewire your brain. They can change your mindset and set you on a positive road.
You may like other quotes of inspiration to lift your day or motivation for your work week.