Every day for most, it is hard to drag out of bed. Life is so hard today, and there are so many obstacles to overcome. Half of the battle to a better day is a mindset. Repeating Inspirational quotes will change your brain's wiring and give you a more positive outlook on your day. These quotes will lift your mood so you can face the day ahead.
While quotes won't change the way of the world or the problems you encounter in your everyday life, they can brighten your thoughts. Repeating positive quotes creates positive affirmations and releases feel-good waves in the way of hormones in your brain.
Exclusive Private Facebook Group
How can we help you?
Find out more information about our
exclusive private Facebook group.
I am a living testimony of how quotes and positive speaking can change life's outlook. See the positive side of your day. Look at life from a different perspective with inspirational quotes.
20 Inspirational Quotes
"Just one small positive thought in the morning can change your whole day."

Dalai Lama
"Very little is needed to make a happy life; it is all within yourself, in your way of thinking."

Marcus Aurelius Antoninus
"When you arise in the morning, think of what a precious privilege it is to be alive – to breathe, to think, to enjoy, to love."

Marcus Aurelius
"Waking up this morning, I smile. 24 brand new hours are before me. I vow to live fully in each moment."

Thich Nhat Hanh
"Make each day your masterpiece."

John Wooden
"If you want to love yourself completely, don't hate experiences from your past. They helped you to become who you are today."

Steven Aitchison
"Tough times never last, but tough people do."

Robert Schuller
"Do not set aside your happiness. Do not wait to be happy in the future. The best time to be happy is right now."

Roy T. Bennett
"If you want happiness for an hour—take a nap. If you want happiness for a day—go fishing. If you want happiness for a year—inherit a fortune. If you want happiness for a lifetime—help someone else."

Chinese Proverb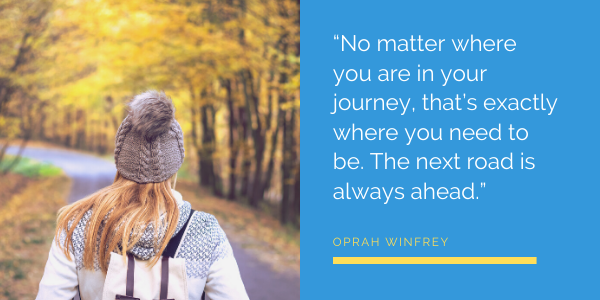 "No matter where you are in your journey, that's exactly where you need to be. The next road is always ahead."

Oprah Winfrey
Your eyes are a reflection of your inner self. Make them sparkle with a smile.

Laura Fuller
"Happiness radiates like the fragrance from a flower and draws all good things toward you."

Maharishi Mahesh Yogi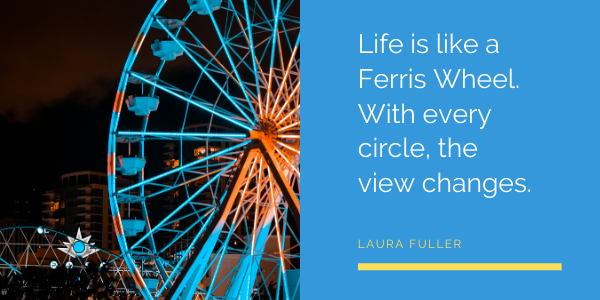 Life is like a Ferris Wheel. With every circle the view changes.

Laura Fuller
"All our dreams can come true–if we have the courage to pursue them." 

Walt Disney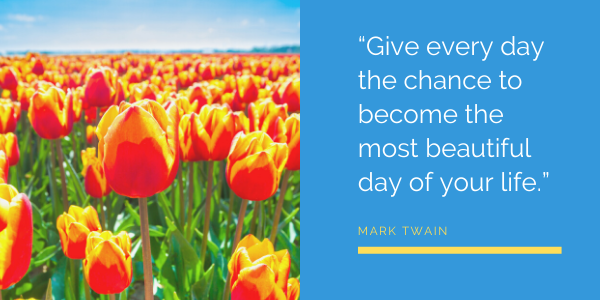 "Give every day the chance to become the most beautiful day of your life."

Mark Twain
"Live life like you are the sun meeting the rain, always expect a rainbow."

Laura Fuller
"Write it on your heart that every day is the best day in the year."

Ralph Waldo Emerson
"I will breathe. I'll think of solutions. I will not let my worry control me. I'll not let my stress break me. I. Will. Simply. Breathe. And it will be okay. Because I don't quit. "

Shayne McClendon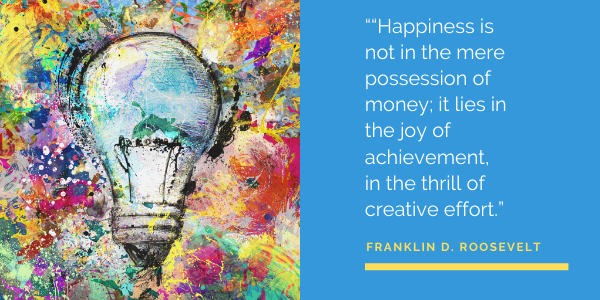 "Happiness is not in the mere possession of money; it lies in the joy of achievement, in the thrill of creative effort."

Franklin D. Roosevelt
Don't be sad, life is full of bows.

Laura Fuller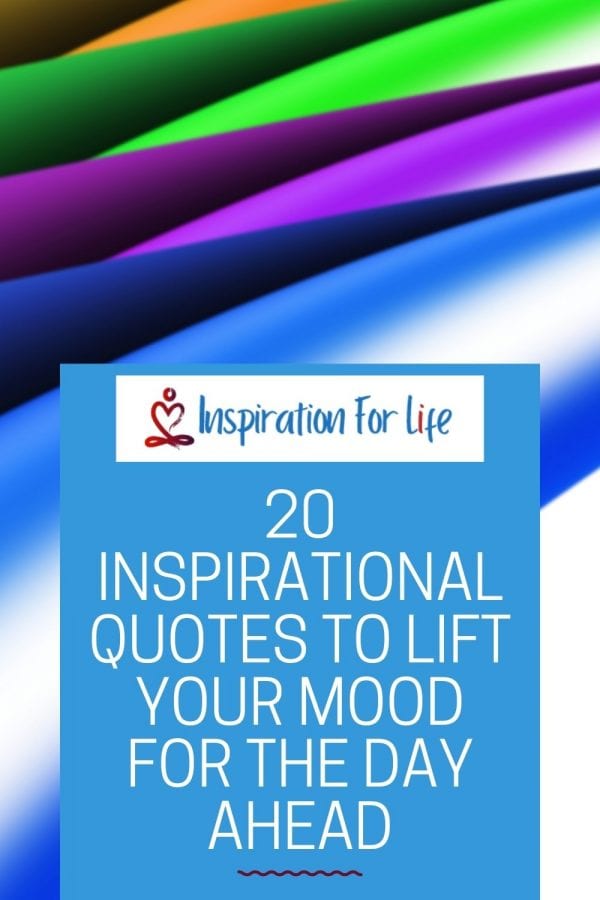 Now that you have read each quote pick out the ones that will meet your mood that day. Write it out or print it. Place it on your mirror and at your desk at work. Tape it anywhere you will visit during the day. Every time you see these inspirational quotes repeat them out loud or in your head.
Changing your mindset with inspirational quotes is a process that will take time. But right now, things in your mind are not so good, so no matter how much time it takes, the days ahead will look brighter.