What is it like to have a brother? Some will be friends for life and are bonded by love to each other forever. These best brother quotes will spark the love you have for your brother and bring back memories.
There is something to be said for blood, the same blood that runs through brothers' veins. That blood bond of love ties you together and brings you closer.
Exclusive Private Facebook Group
How can we help you?
Find out more information about our
exclusive private Facebook group.
A brother's blood bond of love will cause a protective shield that cannot break, and most of the time, when life gets rough, your brother will be there for you.
Best Brother Quotes
"Sometimes being a brother is even better than being a superhero."

Marc Brown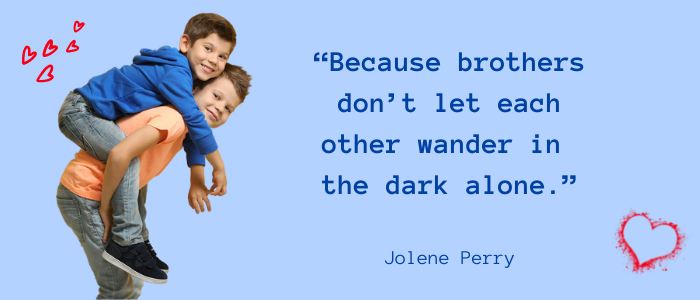 "Because brothers don't let each other wander in the dark alone."

Jolene Perry
"A brother is a gift to the heart, a friend to the spirit."

Joyce Knight Sk
"Brothers are playmates in the beginning and best friends for life."

Unknown
"There is no success you can celebrate more than the success of a brother."

Diego Luna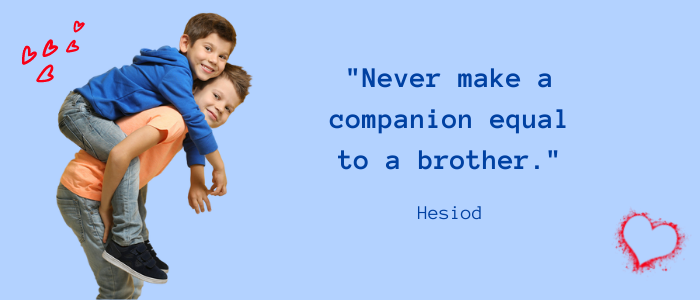 "Never make a companion equal to a brother."

Hesiod
"The memories may fade away with passing time but the love we share will only grow. Love you Brother."

Unknown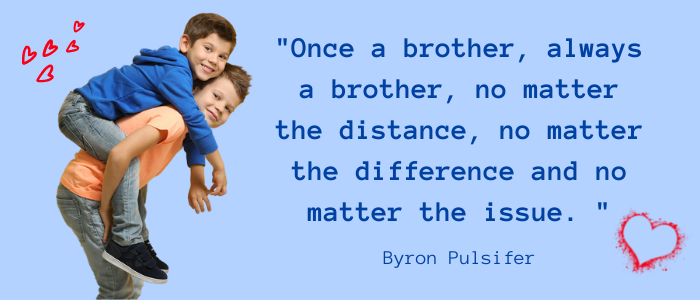 "Once a brother, always a brother, no matter the distance, no matter the difference and no matter the issue. "

Byron Pulsifer
"You are not my friend, you are my brother, my friend."

Jaroslaw Jarzabowski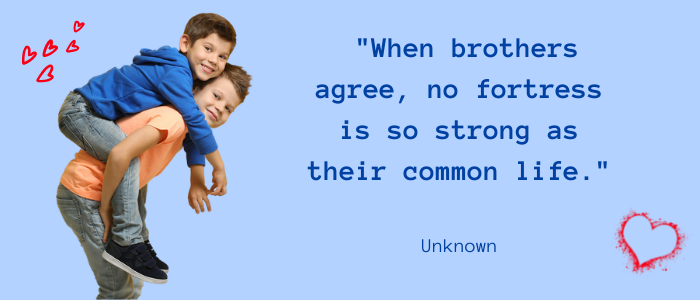 "When brothers agree, no fortress is so strong as their common life."

Unknown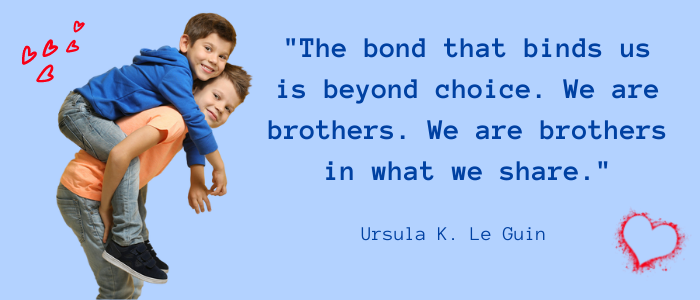 "The bond that binds us is beyond choice. We are brothers. We are brothers in what we share."

Ursula K. Le Guin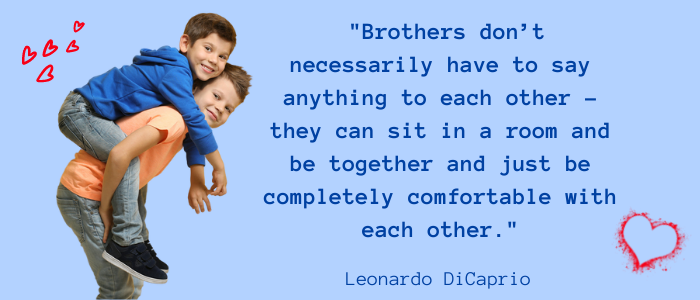 "Brothers don't necessarily have to say anything to each other – they can sit in a room and be together and just be completely comfortable with each other."

Leonardo DiCaprio
"My brother may not always be at my side, but he is always in my heart!"

Unknown
 "Brothers aren't simply close; brothers are knit together."

Robert Rivers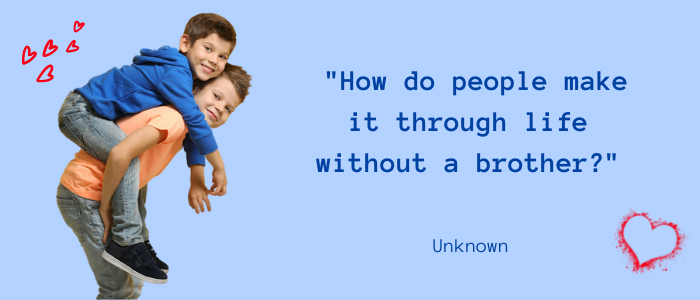 "How do people make it through life without a brother?"

Unknown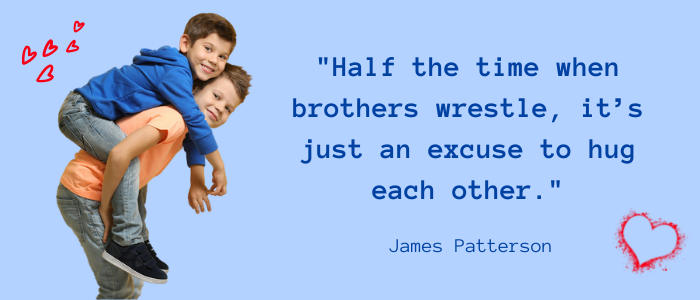 "Half the time when brothers wrestle, it's just an excuse to hug each other."

James Patterson
"My brother is worth a thousand of your friend."

Cersei Lannister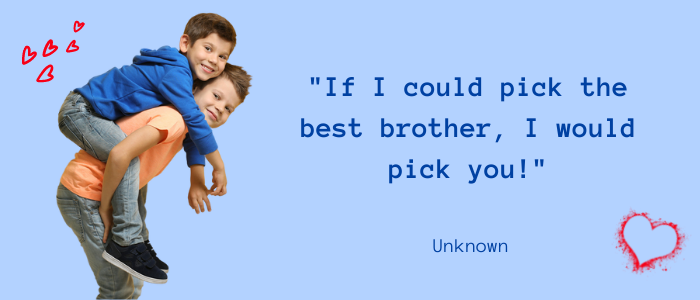 "If I could pick the best brother, I would pick you!"

Unknown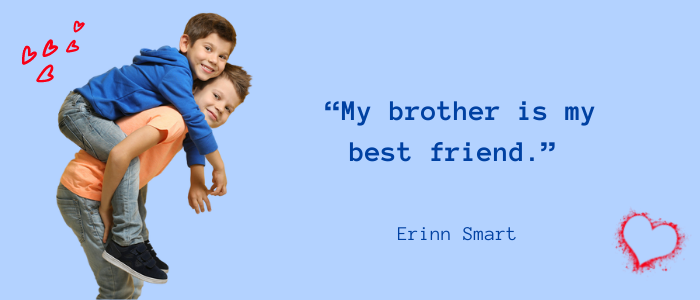 "My brother is my best friend."

Erinn Smart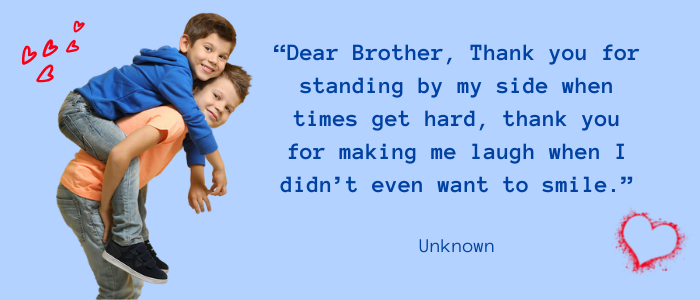 "Dear Brother, Thank you for standing by my side when times get hard, thank you for making me laugh when I didn't even want to smile."

Unknown
Love your brother because the two of you have a bond. Let him know how you feel, even if it is wrestling, to hug him. Only your brother knows who you really are and how your heart feels.
It is hard for brothers to say "I Love You," so leave him a quote and let him find it when he least expects. Just a tiny bit of you to say, "I care."
Other quotes you may like:
Push Yourself Quotes To Inspire Greatness
20 Best Motivational Gym Quotes
20 Handpicked Motivational Quotes