Saying good night is to say you care. You wish them well and for the morning light to grace their day. Using these good night quotes will add to the meaning of love. The love you have for your children, siblings, parents, and your partner.
Here are 20 of the best poetic quotes about dreaming and wishing a restful, peaceful sleep till the ones you love wake to the light.
Exclusive Private Facebook Group
How can we help you?
Find out more information about our
exclusive private Facebook group.
As you read each quote, think of your loved ones and wish them well—especially those far away. Touch them with your thoughts and smiles no matter where they are.
Good Night Quotes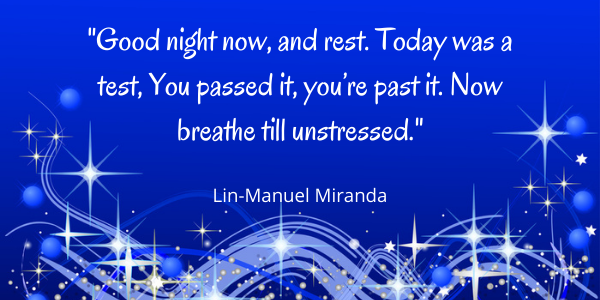 "Good night now, and rest. Today was a test, You passed it, you're past it. Now breathe till unstressed."

Lin-Manuel Miranda
"Good night—may you fall asleep in the arms of a dream, so beautiful, you'll cry when you awake."

Michael Faudet
"Goognight my sweet love, may your dreams of the night be stronger than the light of day."

Laura Fuller
"Goodnight. Sleep awaits those of us who dare to dream."

Anthony T. Hincks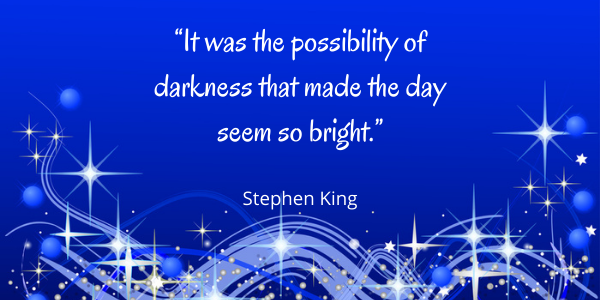 "It was the possibility of darkness that made the day seem so bright."

Stephen King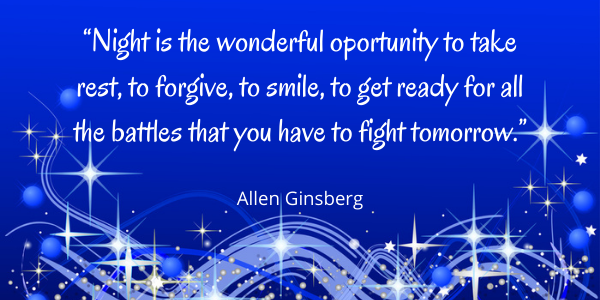 "Night is the wonderful oportunity to take rest, to forgive, to smile, to get ready for all the battles that you have to fight tomorrow."

Allen Ginsberg
"To all, to each, a fair good night, and pleasant dreams and slumbers light."

Sir Walter Scott
"Night is a world lit by itself."

Antonio Porchia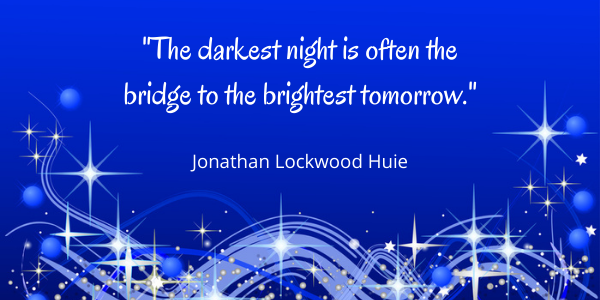 "The darkest night is often the bridge to the brightest tomorrow."

Jonathan Lockwood Huie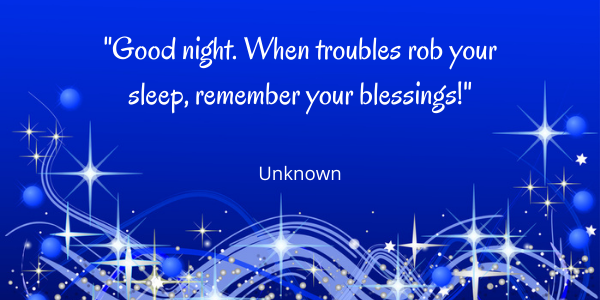 "Good night. When troubles rob your sleep, remember your blessings!"

Unknown
"Each morning sees some task begun, each evening sees it close; Something attempted, something done, has earned a night's repose."

Henry Wadsworth Longfellow
"Good night! Ah, good the night that wraps thee in its silver light."

Unknown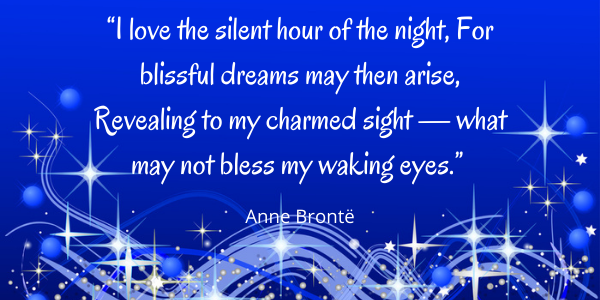 "I love the silent hour of the night, For blissful dreams may then arise, Revealing to my charmed sight — what may not bless my waking eyes." 

Anne Brontë
"As the night gets dark, let your worries fade. Sleep peacefully knowing you've done all you can do for today."

Roald Dahl
"Good night, dear friend! I say good night to thee. Across the moonbeams, tremulous and white, bridging all space between us!" 

Hester A. Benedict
"Day is over, night has come. Today is gone, what's done is done. Embrace your dreams, through the night. Tomorrow comes with a whole new light."

George Orwell
"Good night my dear. The rain flows down on the night sky to wash away the worries of the day."

Laura Fuller
"Sleep is that golden chain that ties health and our bodies together." 

Thomas Dekker
"I just want to say, good night, sweet prince, may flights of angels sing thee to thy rest." 

Anthony T. Hincks
"The moon between light and night is as sweet as the dreams that connect me to you. Sleep tight my love"

Laura Fuller
These good night quotes roll off your tongue and leave your mind peaceful. Wishing your loved ones well with words or with your thoughts brings hope and light to your worried mind.
You may also like:
A Cup Of Coffee And Good Morning Quotes To Start Your Day