Reading and repeating positive quotes can change your day, your mindset, and your life. These inspirational quotes for a positive day by Laura Fuller will help you rewire your mind and become a more positive person.
Anything positive will help. For instance, if you have negative thoughts stopping for a moment and force your mind to change them to positive will affect your entire mood.
Exclusive Private Facebook Group
How can we help you?
Find out more information about our
exclusive private Facebook group.
An example of this is: you are at work, and someone puts you down. You become upset and repeat negative thoughts in your mind. Things like: what you would like to do to harm the other person or begin to believe you caused the problem and berated yourself.
Stop for a moment and turn those thoughts into positive ones. Such as: that person must be unhappy, I will forgive them. Then repeat over and over, "I will forgive them" with this mindset, you will not blame yourself, and you will let go of the issue. Then follow it up with a positive quote of your choice.
It works! I know because this is how I changed my life.
Inspirational Quotes For A Positive Day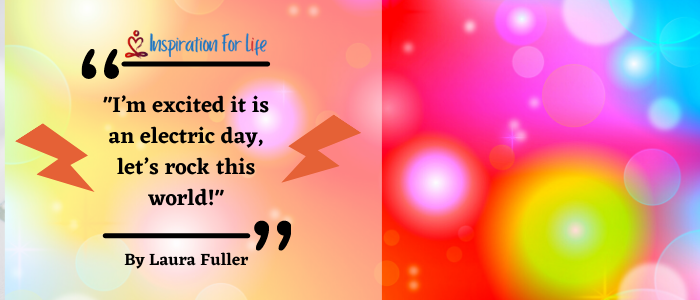 "I'm excited it is an electric day, let's rock this world!"

By Laura Fuller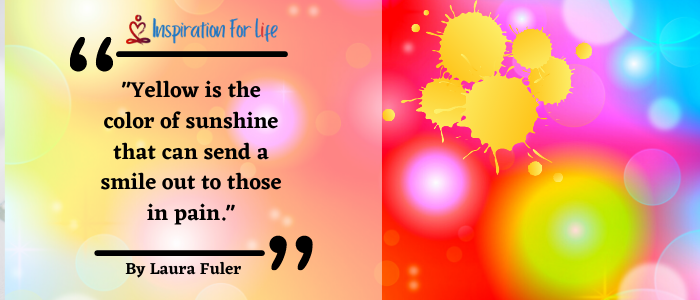 "Yellow is the color of sunshine that can send a smile out to those in pain."

By Laura Fuller
"The color blue can be uplifting and peaceful or bring you down. It all depends on how you view life."

By Laura Fuller
"Have you noticed how bright colors can make you feel happy and strong? There is a rainbow of colors in every cloud."

By Laura Fuller
"Just one kind word dropped into the sea of life can have a ripple effect on the outcome of a situation."

By Laura Fuller
"Just a touch of inspiration, just a word of love can spark a lifetime of light."

By Laura Fuller
"The beauty of perseverance, determination, and dedication is all wrapped up in grace."

By Laura Fuller
"Fear or Peace? Each one has the ability to take over your mind. Force your mind to dwell on peace and your mind will overcome fear."

By Laura Fuller
"Live life like the sun meets the rain, always expect a rainbow."

By Laura Fuller
"The sun is always shinning above the clouds."

By Laura Fuller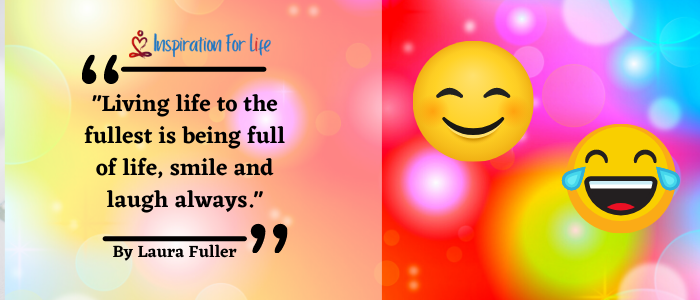 "Living life to the fullest is being full of life, smile and laugh always."

By Laura Fuller
"Every rising sun brings with it the hope of a new day, a better tomorrow, and a better future."

By Laura Fuller
"Don't be sad, life is full of bows."

By Laura Fuller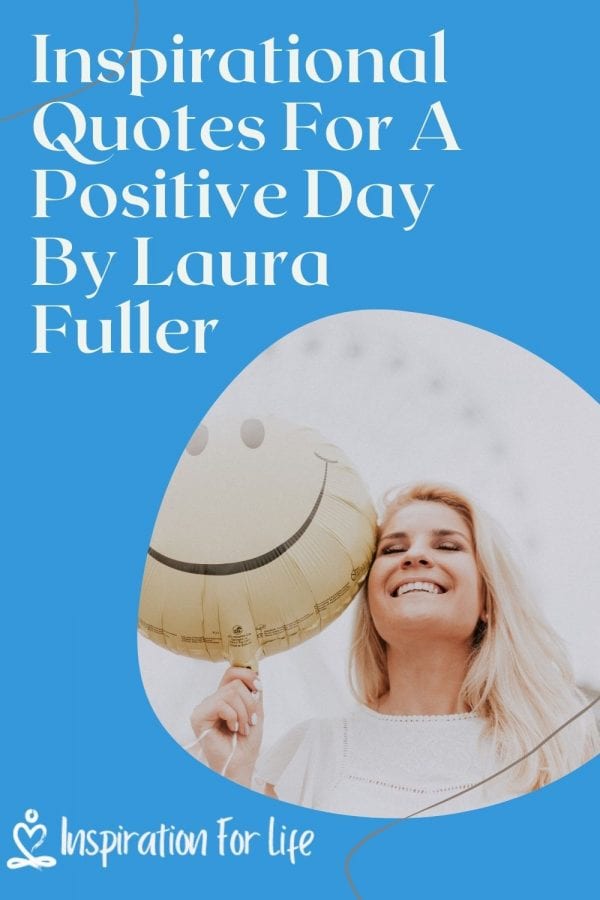 Here are quotes that will change your day. With 13 different sayings and quotes, there is something for everyone.
If you are looking for more positive quotes, you can find them here—quotes on positive attitude and quotes to lift your day.
Here you will find many more quotes to renew and rewire your mind for a positive life.