Building a friendship takes time, but once your hearts are entwined, it is forever and greater than the stars. These long distance friendship quotes are perfect words to send to your BFF to say they are never far from your heart and never lost from your world.
Best friends are not a dime a dozen but rather a rare gift. A friendship is a closeness of hearts shared in time. When you became friends, you were probably together all the time, but then your friend moved away, and your BFF became a long distance friendship.
Exclusive Private Facebook Group
How can we help you?
Find out more information about our
exclusive private Facebook group.
Remember when you did everything together, and your friendship was your whole world. It was like that for both of you. Then away they went, and you felt lost forever. Did your lifelong friendship move to another planet? Your heart broke, and you thought the long distance between you would put a bridge in your hearts.
But that one day, maybe weeks, months, or years you got back together, it was as if your friendship never changed. You picked right back up where you left off. That is when you know the friendship and love you have for your BFF is for a lifetime.
Long Distance Friendship Quotes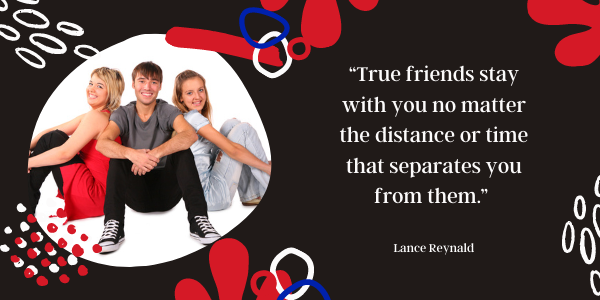 "True friends stay with you no matter the distance or time that separates you from them." 

Lance Reynald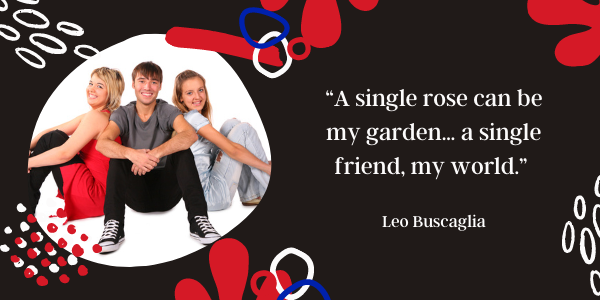 "A single rose can be my garden… a single friend, my world." 

Leo Buscaglia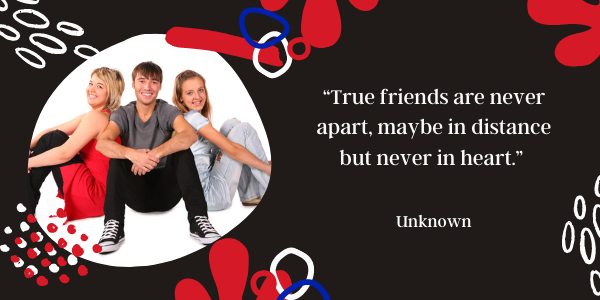 "True friends are never apart, maybe in distance but never in heart." 

Unknown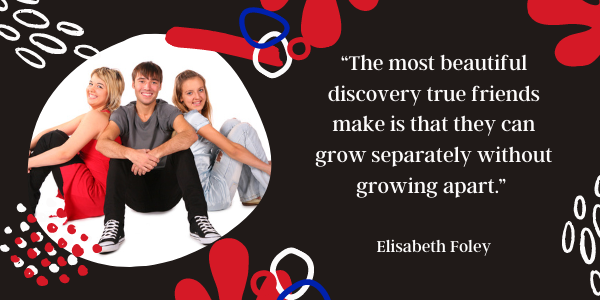 "The most beautiful discovery true friends make is that they can grow separately without growing apart." 

Elisabeth Foley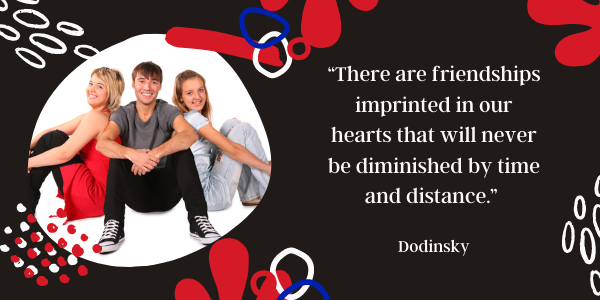 "There are friendships imprinted in our hearts that will never be diminished by time and distance." 

Dodinsky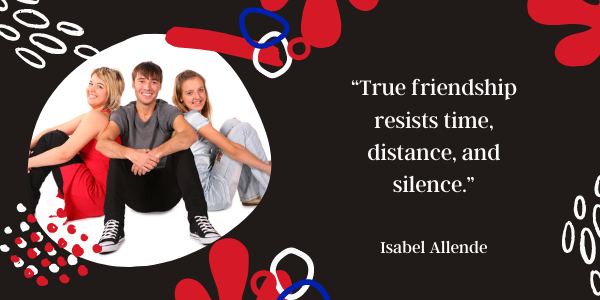 "True friendship resists time, distance, and silence."

Isabel Allende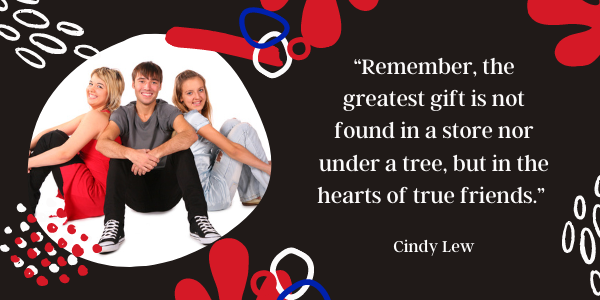 "Remember, the greatest gift is not found in a store nor under a tree, but in the hearts of true friends." 

Cindy Lew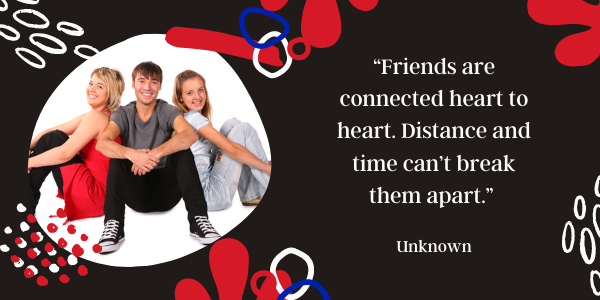 "Friends are connected heart to heart. Distance and time can't break them apart." 

Unknown
"Though miles may lie between us, we're never far apart, for friendship doesn't count the miles, it's measured in the heart." 

Rozina Hasham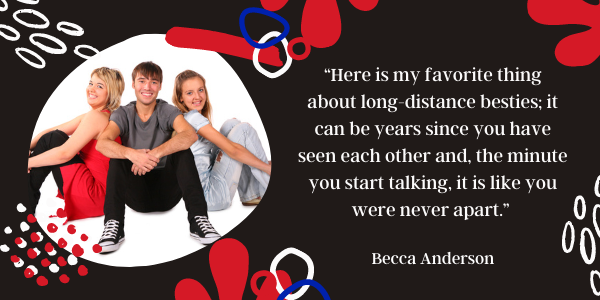 "Here is my favorite thing about long-distance besties; it can be years since you have seen each other and, the minute you start talking, it is like you were never apart." 

Becca Anderson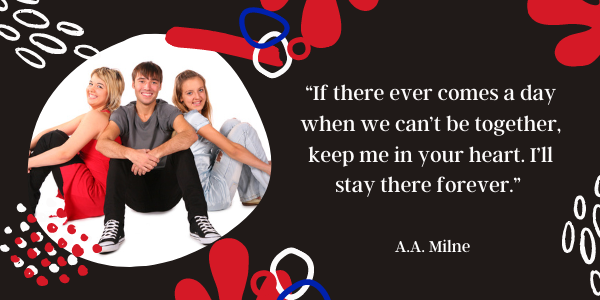 "If there ever comes a day when we can't be together, keep me in your heart. I'll stay there forever." 

 A.A. Milne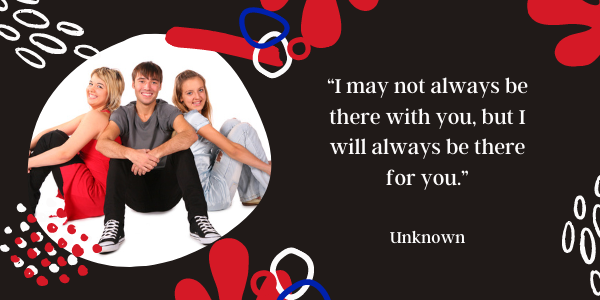 "I may not always be there with you, but I will always be there for you."

Unknown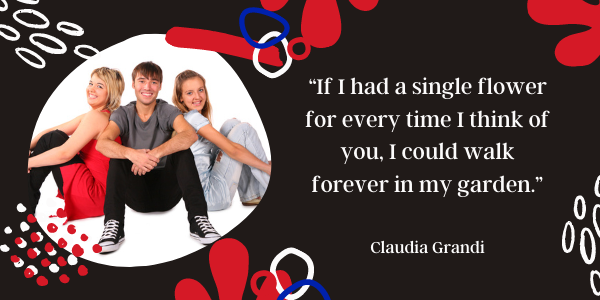 "If I had a single flower for every time I think of you, I could walk forever in my garden."

Claudia Grandi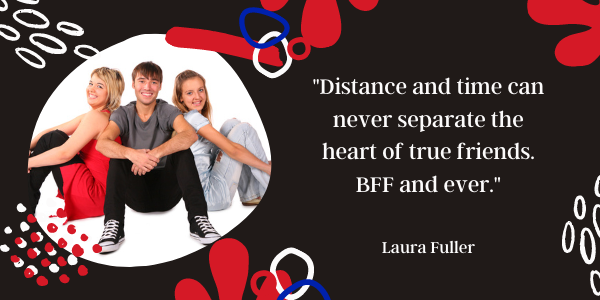 "Distance and time can never separate the heart of true friends. BFF and ever."

Laura Fuller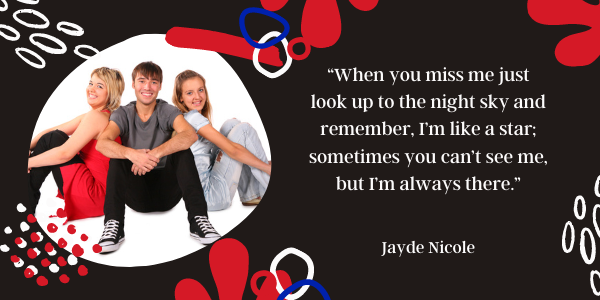 "When you miss me just look up to the night sky and remember, I'm like a star; sometimes you can't see me, but I'm always there."

Jayde Nicole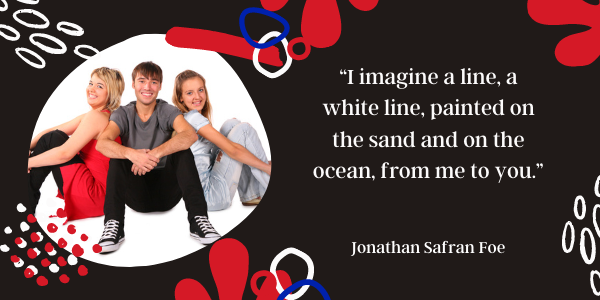 "I imagine a line, a white line, painted on the sand and on the ocean, from me to you."

Jonathan Safran Foe
"Ocean separates lands, not souls."

Munia Khan
"Many people will walk in and out of your life, but only true friends leave footprints in your heart."

Eleanor Roosevelt
"A friend allows you distance, but is never far away."

Unknown
"Friends come and friends go to embrace the glory of blessings hand in hand as we stand forever hearts entwined."

Laura Fuller
"No matter how far you manage to go, distance will never be able to erase those beautiful memories. There is so much goodness that we shared together."

Lucy Aims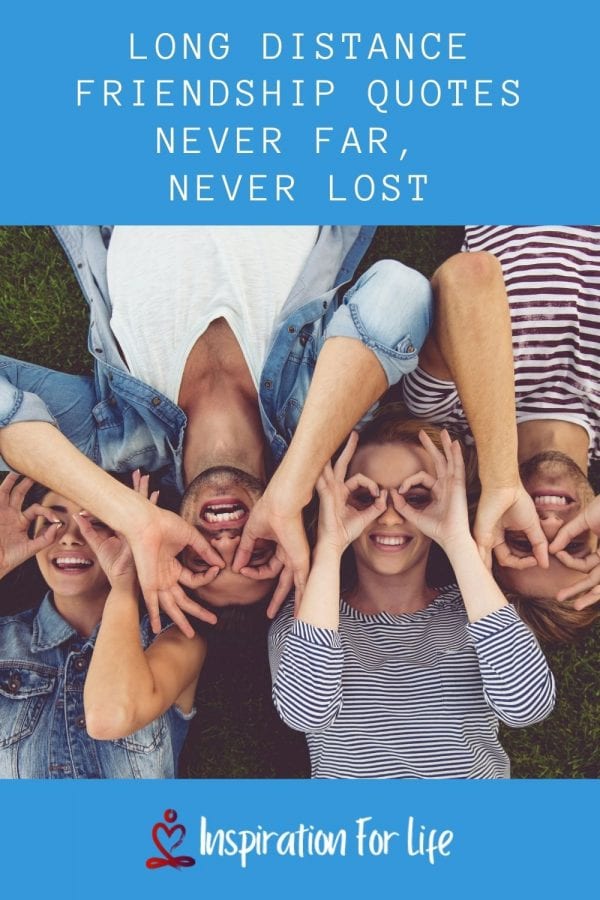 So, what do you think? Aren't these quotes just perfect to send to that special person who is far away in distance but never far away in heart?
When you are blessed with a life-long friend never ever forget to tell that person how important they are. If you are feeling the longing then you can bet they are too.