We all have beliefs and ideals that guide us through life. Our Motto in life is how we set our standards. Why not have a motto that sets the standards for strength? Words we can carry with us throughout each day to model our life after.
If you haven't picked a motto for your life, I have listed 20 handpicked quotes to help set the perfect saying to guide your life.
Exclusive Private Facebook Group
How can we help you?
Find out more information about our
exclusive private Facebook group.
Please choose any of these, combine them, or use these quotes to set a motto that fits your perfectly.
Motto In Life Quotes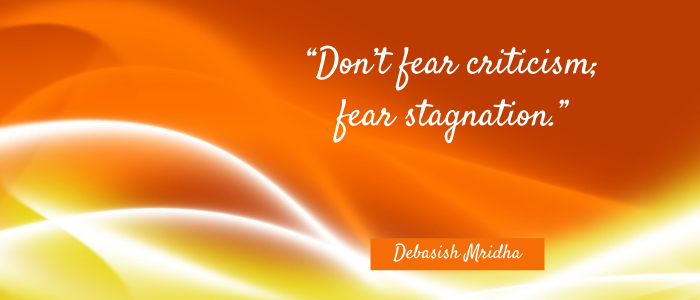 "Don't fear criticism; fear stagnation."

Debasish Mridha
"Turn your fears into excitement.
Your anxieties into enthusiasm.
Your passion into energy."

Sanober Khan
"My motto is this: As long as there is a me, there is a reason to laugh out loud!"

C. JoyBell C.
 "Not how long, but how well you have lived is the main thing."

Seneca
 "In order to write about life first you must live it."

Ernest Hemingway
"Sing like no one's listening, love like you've never been hurt, dance like nobody's watching, and live like it's heaven on earth."

Title Of A Book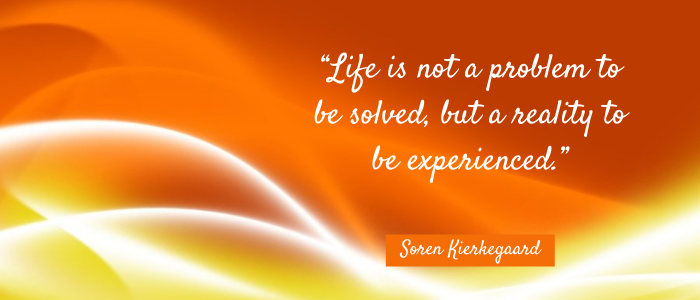 "Life is not a problem to be solved, but a reality to be experienced."

Soren Kierkegaard
"The way I see it, if you want the rainbow, you gotta put up with the rain." 

Dolly Parton
"Everything negative – pressure, challenges – is all an opportunity for me to rise."

Kobe Bryant
 "Live for each second without hesitation."

 Elton John
"The healthiest response to life is joy." 

Deepak Chopra
 "Keep calm and carry on."

Winston Churchill
 "Health is the greatest gift, contentment the greatest wealth, faithfulness the best relationship." 

Buddha
"Life doesn't require that we be the best, only that we try our best."

H. Jackson Brown Jr.
 "Life isn't about waiting for the storm to pass, it's about learning to dance in the rain." 

Vivian Greene
"Do not set yourself on fire in order to keep others warm."

Anonymous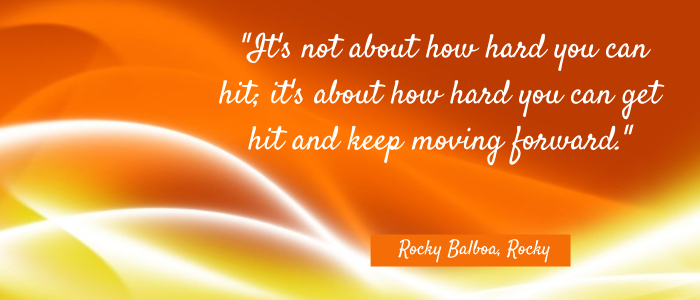 "It's not about how hard you can hit; it's about how hard you can get hit and keep moving forward."

 Rocky Balboa, Rocky
"It's OK to not be OK, as long as you don't stay that way."

Anonymous
 "I can be changed by what happens to me but I refuse to be reduced by it."

Maya Angelou
"May I never be complete. May I never be content. May I never be perfect."

Chuck Palahniuk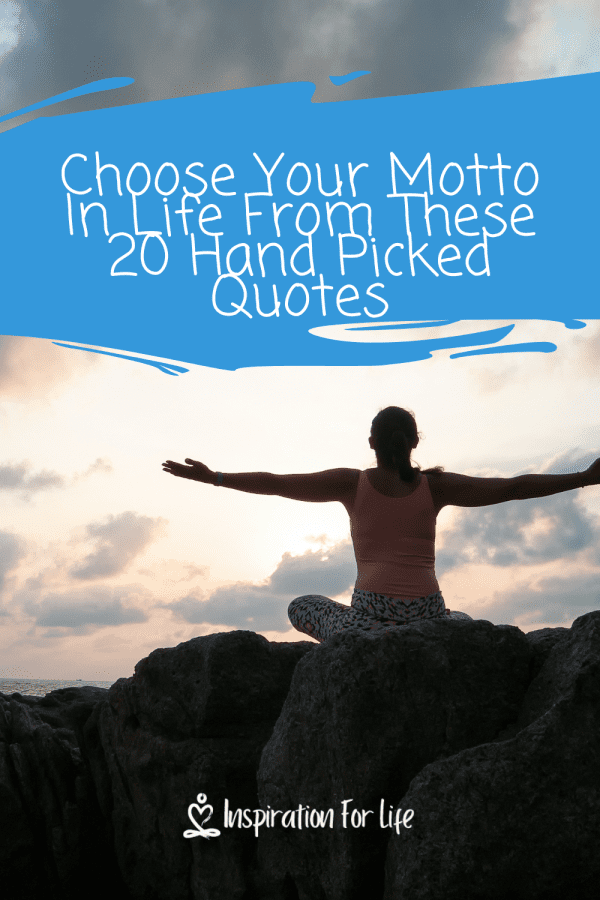 What do you think? Did one or more of these quotes trigger a thought process to set the perfect Motto for yourself? Or maybe the ideal Quote is right here that so easily fits your needs.
My favorite one is "Keep calm and carry on." by Winston Churchill. When times got rough for me or when I was working in the ER, I always knew that staying calm would take me so much further.
20 Inspirational Quotes Hand-Picked To Give You Strength