Life is complicated and takes a turn at every corner. We are complex beings. Our creator designed us perfectly because he can see beyond our capabilities.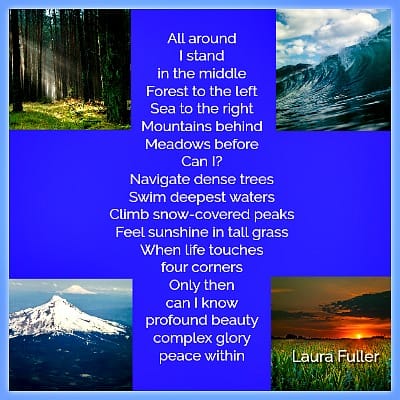 Stop the search for-peace.
So how do we find peace within the rough waters that life hands us? Yes to pray for peace is the number one answer but there is more.
Exclusive Private Facebook Group
How can we help you?
Find out more information about our
exclusive private Facebook group.
I believe when we pray we need to be willing to change and find balance. Why? Because to pray and hang onto anxiety, fear and power are to negate all prayer.
Here today I want to help you see how you stop the search for-peace to find your balance and peace in a chaotic world. In the troubled times and in the peaceful times you still need to find an excellent balance to grow and learn so you can move forward. It is essential to find the qualities of a good person within yourself.
There are so many things within yourself that will try to keep you from reaching your true inner peace. I will list a few and help you find the balance you need to conquer the impossible.
To be well rounded and balanced you will need to reach the four corners of your inner self, examine these and learn to change.
The four corners include the negative and positive aspects of who you are.
Qualities of a good person-well rounded
Negative
1. Anxiety/fear
2. Poor self-worth
3. Negative mindset
4. Stifling your dreams
Anxiety/Fear
Within yourself, you can overcome fear and anxiety. Usually, these two go hand in hand and feed off of each other.
Your fear may be real of or perceived. If it is real, you need to find a way to reach safety and not allow it to harm you anymore. I have written a few posts on how to leave a bad relationship and how to ensure your safety. You may want to take a look at a couple of these.
Stand Steady-Write The Story Of Your Life
At The End Of A Relationship
Protect Your Safety Zone
How To Leave A Narcissist-7 steps
Is your fear perceived from things that have happened in the past but can no longer harm you now?
To grow, you will need to realize this fear is triggering the anxiety in you. You remember how the pain felt, and it produces fear from past experiences. It will be necessary to face this fear, realize that it only produces feelings but does not cause harm in your life today.
Poor self-worth
To learn to believe in yourself is one of the most challenging tasks you will face. You have spent so much time listening to others tell you how worthless you are. It is time to renew your mind.
Take a look at the things in your life that you do well. It may take extra effort to know where you have made a difference and find the qualities of a good person. Dig deep into your soul and write down even the smallest pieces.
Maybe you clean house thoroughly, or cook well or garden well or anything at all that gives you a spark of hope even for a split second. These are the things to put on your list of who you are.
Then dig deeper and look at how you treat people. Not how people view you but how do you see yourself.
Every day look at your list and add one more good attribute of who you are. Repeat your list over and over until you renew your mind and start to see what an incredible person you are.
Negative Mindset
You can conquer your fears, and you can build your self-esteem, but if you continue to run negative thoughts through your mind you will destroy all of your progress.
To change your mind to the positive is imperative to becoming a well-rounded peaceful person. Wash your brain in good thoughts all the time. Read the word of God or read positive quotes.
When you put positive into your mind, it permeates your whole being. And when you do this continuously, it will push out the negative.
This process requires effort that I am sure you have. I know you can do this because I did it in my life.
Stifling your dreams
You may be purposefully destroying your dreams from fear of reaching them. Fear of success is just as harmful as a fear of failure.
What do you want in life? What do you dream about when you are awake and asleep? Write these down because when you have overcome what is holding you back, you can stop the search for -peace and you will reach your dreams and goals. Make it happen!
Positive
1. Perfectionism
2. Believing you are an island
3. Inflated impressionistic view
4. No self-discipline
Yes, the positive side of you can also keep you off balance. Some people overcompensate to cover the fears and negative by over-inflating the positive.
Perfectionism
No one is perfect! When you try to be perfect at everything it is keeping you from accomplishing your goals in life.
Think of a time when you couldn't complete a task because you had to keep going back to correct something because it wasn't perfect. It may have taken hours or days and still wasn't right. So eventually you gave up on that task and moved on to something else you could not complete.
Let go and allow yourself to have imperfections. An imperfect person can grow and change and reach goals to build a dream.
Believe you are an island
God put each of us on this earth together. We are never expected to go it alone. He wants us to help one another and to ask for help.
We are to build friendships and learn from the experiences of another. Search for the qualities of a good person in another, weigh out the pros and cons and choose from what you can learn.
How can you do this if you are always trying to do everything by yourself? It will be an impossible task.
Inflated impressionistic view
Now, precisely what is this impressionistic view? You are so worried about how people see you and what impression you make that paralyzes you. You can't move forward. You do everything to look good and make people think you are someone you are not.
Again let it go. Practice doing things for yourself and not for the praise of another. Go to the store in your worst outfit. Look around and realize that most people don't care and those who do care have the same problem you do.
Look those people in the eye and smile as if you are the happiest person in the world.
I wouldn't suggest going to an interview like this but do exercises like this one as often as you can in a safe environment until you feel comfortable.
No Self-discipline
You are purposefully trying to destroy your inner peace and sabotage all of your hard work. You are made to have self-control and to set goals. If you don't have goals and put down ways to reach these you mind cannot focus.
If you don't complete everything, you can then blame your failure on something else. With a lack of self-discipline, you will not have to take responsibility for your actions.
WHOA, this last step is enormous!
How do all of these work together?
I am talking about a well-rounded peaceful person. One who can grow, achieve goals, live content within the world they have and move forward to accomplish their dreams.
I want to see you grow but not overcompensate your characteristics. I want to see you overcome the obstacles in your life so you can wake up in the morning with a cup of coffee and enjoy who you are.
To achieve the success you want you must overcome your fears, build your self-worth, renew your mind to dwell on positive thoughts and allow yourself to have dreams that you can incorporate into your life.
You must allow room for mistakes, help others and in return ask for help when needed, no longer worry about what other people think of you because you are an incredible person as you are and set goals for your life. Don't stumble along thinking all things will work out for the best. Make it happen as you grow.
You can do this!
It doesn't matter who you are or what you have been through in life; you can still achieve whatever it is you want. You have it within yourself to change for the better. You can search for the qualities of a good person and then you can stop the search for -peace because it will be in you and who you are.
Now when you pray and ask God to help you, he can do great work within you because you are willing to accept the change he has for you.
I do love comments and questions. All the experience you have with this subject will help others grow. So please feel free to leave me a comment or a question below. I am here to assist you in any way I can. Thank you so much for joining me and for your participation in growing and learning.