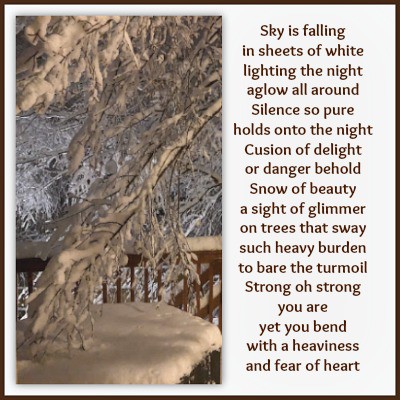 Just look at this snow and how beautiful it is. The branches were so heavy that we lost many large trees. The thought I had when I looked out my back door and saw the beauty and the weight of this ice and snow were, sometimes we bend, and sometimes we break. But we always have to stand steady.
How strong are you?
How strong are you? You can write the story of your life. It may not be easy, but you are the author of your life. You are in partnership as the author of your life along with the Almighty God. God knows your story, and you make the decisions that will frame that story.
Exclusive Private Facebook Group
How can we help you?
Find out more information about our
exclusive private Facebook group.
If you are like me, you probably think you are strong enough to withstand the worst of times. And you believe you will come out to stand steady in the end. But as I look back on my life, I realize I had to adopt an attitude of strength to keep from breaking.
Stand steady-Write the story of your life
During the storm when you are writing the story of your life, you may not feel strong. You may feel like the tree in the snow. The limbs are heavy with a burden, and they hang low over the deck. They could easily have snapped in two and tumbled. Some trees did but not the one you see here. This limb stood steady and hung onto the trunk for support.
During the night as the snow continued to fall and the ice continued to freeze this limb came perilously close to breaking. The wind blew strong as the branch swayed back and forth. Is this how you feel at times in your life? Things get so scary, and you feel so burdened that you think you will break?
I was weak
I am painting a picture of extreme hardships in life. These hardships are what I went through many years ago. I know there are those in this world right now who are facing the same or similar horrendous problems and feel they can not make it until the morning when the sun will melt away the ice.
When I faced the difficult times in my life, I saw myself as sturdy, but I was very frail. I prayed for strength frequently. I had a family to raise and needed to be their tower of strength. As I prayed, I saw myself as the trunk of this tree. I was the support that my family needed.
As I look back on those years, I see how weak I was. My attitude and perception of strength did not come from who I am. I believe God gave me that attitude to stand steady.
I wanted a person to lean on.
I remember wanting to have support and someone to lean on. I wanted someone to share my experience with so they could tell me everything would be fine. I couldn't find this type of support because the things I went through caused pain when recounted. No one wanted to share in my pain.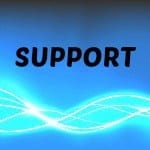 It wasn't that they didn't want to help or be a support for me. People couldn't deal with the pain they felt for my children and me when they heard about my issues. I can't blame them for that. I didn't want to tell others about the details either after all the problems happened because of decisions I made in the beginning.
I corrected those decisions but the damage had taken place, and I could not turn back the hands of time. I had to deal with the guilt, forgive myself and move on.
Was I all alone?
So I was left alone. Or was I alone? At the time I felt like no one was there for me. I knew things were happening in our favor that I couldn't explain.
You can write the story of your life with the story of my life. What I mean is you can learn from me and write your story. That is what I do. I inspire you and give you strength. I look back on my life and allow you to improve yours.
So what is my suggestion to you?
When the storm comes how will you find your strength? Will you bend or break and will you stand sturdy? How will you do this?
My first and only real suggestion is God. I prayed because I had no other way. I was so deep in the midst of the storm
that I could not see my way clear. I hope that with this reminder as the sky is falling in sheets of white lighting the night you will see the glory of the Lord all around you.
Prayer
1 John 5:14: "This is the confidence we have in approaching God: that if we ask anything according to his will, he hears us."
It is as simple as this. When you pray, remember that God has heard you. It is his will to take care of you and give you the strength you need to make it through another day.
Answered Prayer
Psalm 66:19 "But truly God has listened; he has attended to the voice of my prayer."
Then after you pray know, that you know, that you know he has answered your prayer. Even when you can not feel or see the answer you have confidence in your heart that he has responded according to the partnership he has with you to write the story of your life.
God is good
James1:17 "Every good and perfect gift is from above, coming down from the Father of the heavenly lights, who does not change like shifting shadows."
God is good, and he is all things good. After you have prayed, acknowledge that he has answered your prayers only with the goodness he has promised. You may still see bad things happen but know in your heart that he is taking care of that too.
Peace
Philippians 4:7 "And the peace of God, which transcends all understanding, will guard your hearts and your minds in Christ Jesus."
And this my friend is one of my favorite scriptures that has carried me through all of life. When all is said and done. When you have prayed and given thanks for answered prayer, it is the time to stand in peace. God will put peace in your heart that will not make sense. His peace will guide you and guard you as you write the story of your life.
I wanted people to support me and needed someone to lean on. That is not always possible. But God is still here for you. He will answer your prayers, give you strength and bestow peace in your life that no one can ever understand.
His is the co-author who will help you write the story of your life and gives you the strength to stand sturdy.
When the storm appears to break you down, you will find the strength in the Lord and his word. You may bend, but he will not allow you to break away from the trunk that feeds you.