If you are reading this, you are either a believer or want to know more about the bible study book that you will benefit from the most. You may have a bible picked out, but you want to pick up a couple of devotionals that will lift you each day and help your mind focus.
The word of God is a powerful tool to rewire your mind and soul. It is amazing how God breathed His Word into man who put it on paper for you and me. God wants you to know his unconditional love for your life every day.
Exclusive Private Facebook Group
How can we help you?
Find out more information about our
exclusive private Facebook group.
God is by your side and guiding you every step of every moment of your life. He loves you so much that he gave up his only son that you may be saved and have the promise of eternal life in the heavenly realms with him.
Even as I write these words, I can feel his hand in my life. So what better way to overcome abuse and live a life of peace, hope, and love than to read his word every day.
Here I will list a few devotionals and study bibles that you can look at to begin your healing process. When I chose my bible, I really didn't know what I was doing, so I want you to have the opportunity to make a well-informed decision on which study bible and devotionals to pick.
There are many different types of study Bibles in many different translations. It's not that one is better than the other, but one version may be better for you over another type. So I will give you an understanding of each one.
As for devotionals, there are also many types. I will also give you types and an understanding of what each one is to choose what is best for your needs.
Quick Look At The study Bible With The Best Translations
What is A Devotional
A devotional is usually a smaller book that provides a reading for each day. You can use it to set your mood for the day, for mediation to lead you into prayer, or simply to focus on throughout your day. It will help you rewire and renew your mind according to the word of God.
A Quick Look At Daily Devotionals
What goes into a bible Translation?
The 5 bibles above are the best of the best translations. To get the word of God directly from His inspiration, an interpretation or translation has to be kept in context and put down in your language so you can understand what it all means and what God wants you to do with your life.
Some versions have been translated from the Hebrew, and Greek languages word for word and are the most accurate. Still, others are thoughts that are translated according to what the translator believes is the interpretation. These can be accurate but not thought of as exact as a word-for-word translation.
Scholars studied Hebrew (old testament) and Greek (new testament) for years to translate them into English and other languages. So the people who interpreted the Word Of God did it with hours of study and many long years to make it accurate.
Choosing A Bible Translation
Why is Each of These 5 Versions The Best?
Parts of the Bible have been translated into 3,415 languages from the original Hebrew, Aramaic, and Greek text.
Translations are not 100% accurate because man is fallible, and each translator thinks differently. But there are some ways of interpretation that are more accurate than others. One type is word-for-word, which is the most accurate. Another way is the paraphrasing of thoughts. The bibles you see listed here are said to be among the most accurate translations in order from top to bottom.
The ESV (English Standard Version) is also a word-for-word literal translation.
Imitation Leather
Large print
Study notes, cross-references, maps
A great resource/reference bible
Lifetime guarantee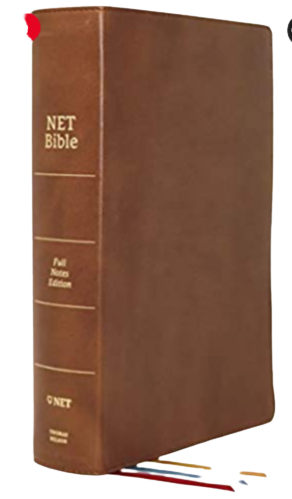 The NET (New English Translation) is the newest translation completed in 2019. Notes of the original text are alongside the translation.
Genuine soft leather
3 types of notes: translator, text, and study
An exceptional cross-reference study tool
The KJV (King James Version) is a literal, word-for-word translation first published in 1611.
Large print, imitation leather
Each book has an introduction
Color maps of the lands of biblical time
explanations in study notes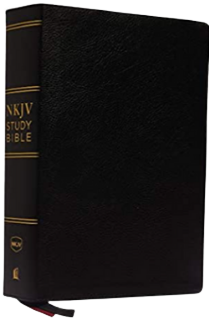 The NKJV (New King James Version) is a literal word-for-word translation that is more modern than the KJV.
Premium bonded black leather
Study notes that are verse-by-verse
Concordance and color maps
Excellent cross-reference
Devotionals Hand-picked To Set Your Day In Motion
Each of these 5 devotionals is hand-picked by myself to build confidence, start your day off right and help you focus on God and his Word. One or more of these books will help you rebuild your life.
The author of this devotional, Lysa TerKeurst, says you can have a beautiful life even in adversity.
You are never alone in your trials
A reminder that God has a plan for your life
God can heal the pain and give you ways to cope
Find the gift of God for your life
Pastor Rick Warren will take you on a journey to change your world in The Purpose Driven Life. This devotional is sought after by the rich and famous all the way to a prison inmate.
Find out why you are here alive today
Learn how much your life matters
What is your purpose in life?
Find simplicity in your life.
Get your life motivated.
Marshawn Evans Daniels wants to help you overcome fear and limiting thoughts. She wants you to know that if you feel flawed, you are not alone.
10 sections, over 100 days of growth
Find your identity
Let your faith grow to new heights
Go will help you find your destiny
Bob Goff gives you 365 devotionals, one for every day of the year to inspire you and teach you the love and grace of God.
Scripture for each devotional
Perfect for you or as a family devotional
Include questions to keep your thoughts on God
Encouraging words for your life
The renowned and powerful speaker Joyce Meyer brings you a devotional of advice for each day of the year. Words to help you rise above the world.
Overcome anxiety with a positive attitude
Intentionally change your life
Apply the promises of God to your life
Overcome worry
Why Should You Trust Me?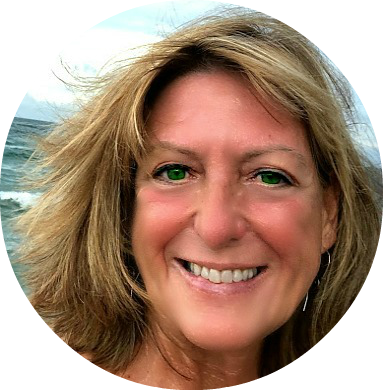 I am Laura, the founder of Inspiration For Life. Why should you trust me? After my experience with an abusive relationship, my insecurities were at an all-time high. I can relate to how you feel and what will help you learn to love yourself.
I have been where you are today. I spent many long anxious days thinking about what I had been through and if I would ever be OK. I used the word of God to keep me strong and help me heal. I saw miracles when he carried me through the dark days and the sleepless nights. I entrusted my children to his healing power. And I used his word to renew my mind with scripture that stood the test of time, The Bible.
Summary
The whole point of this bible and devotional review is not to convert you to Christianity. When the time is right, God will take care of that. But instead, to help you have new avenues to rewire your brain and wash your mind in the word of God.
Become positive and find purpose in your life. Overcoming abuse is a lifelong process that you will deal with daily. As time moves forward, the triggers of life will require you to handle new issues. With a continuous stream of God's word and the word of his people, you have a way to heal.
Use The Word to move forward and wash your life in the love and grace of God.