I asked a friend if she had anything on her mind she wanted me to tell my readers. Her response was "Yes. Women who smoke cigars have wonderful personalities and are "smoking" hot."
That set my mind on fire and inspired this writing that led to this blog post. I enjoy sitting with my friend and having a cigar over a good conversation and a nice glass of wine. I don't usually share this with the world. Why? There is a grave stigma placed on smoking and especially women who smoke cigars. I was concerned others would judge me and see me as a "bad" person.
Exclusive Private Facebook Group
How can we help you?
Find out more information about our
exclusive private Facebook group.
No type of smoking is good for anyone. It is a health hazard. That is not what I am writing about in this post. It is self-esteem and how we judge ourselves based on the belief of others.
I researched low self-esteem and body image. Repeatedly it said 9 out of 10 women in the world have low self-esteem. I am guilty of this. I am sure with those statistics that 90% of the women reading this are also.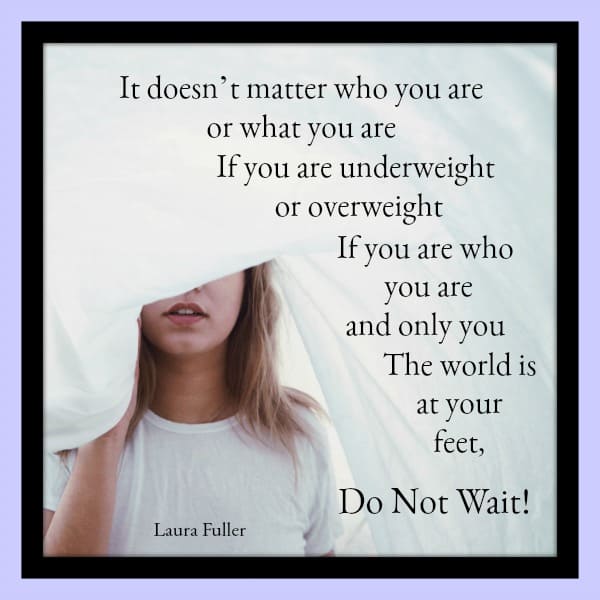 Do you base your body image on what you see on social media or how your friends look? Are you always trying to change your image to fit into the crowd?
It is a time for all of us to step back and take a look at who we are inside. When I smoke a cigar with my good friend, it does not define who I am. I am still a "smokin" hot chick who is a few pounds overweight and showing my age.
Only my close friends know how I love to help others and would give the shirt off my back to help a person in need. Those who are not close to me see me differently. It is not necessary for any of us to be like another, so we feel good about ourselves.
What you are in your heart is what is critical to building your self-esteem. It is not what you look like on the outside or what habits you have. I want you to have an understanding who you are inside so you can change your life and the world.
You are amazing in and out. You are capable of accomplishing anything you have dreamed of for your life.
Your body image does not define who you are. When you look at a "perfect" body on social media, you only see that body. You are not able to see their heart or their struggles. You don't know if they are happy or sad. You don't know if they are intelligent or compromised. It is the same with the lady smoking a cigar or a girl covered in tattoos. You can't see who they are inside. You only judge with your eyes.
I want you to get past the outward appearance you see through others eyes. Be comfortable with the appearance you see in the mirror. Please go to the mirror each day and tell yourself how much you love you. Speak out loud what you believe are your flaws and learn to accept them just like they are.
You are who you are, and only you can grow to see this. You have talents that no one else has. Use these gifts to grow and learn. You have the world at your feet. Start today accepting you. Don't wait until tomorrow for tomorrow will be too late.