WHY? WHY? WHY? Why do we all have to endure pain and hardships in life? Why is my life so hard?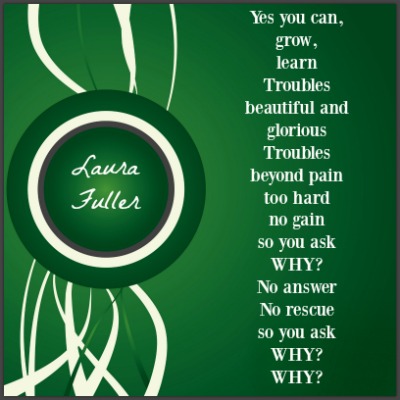 Exclusive Private Facebook Group
How can we help you?
Find out more information about our
exclusive private Facebook group.
There are many different takes on this question. And many different ways for you to deal with the hard times. Let's talk about a few here today.
Why Why Why-Is My Life So Hard?
The Hard Core Reasons
That is just life, and you will have to endure it. Many people may say this to your face when you are in the midst of a hardcore part of life. And to a point, this is true.
But for me, when my life has been in the dumps at various times, this statement was not enough. I had to have more to hang onto than "just endure it or suck it up."
The Psychological Reasons
You made the wrong choices that led to your downfall. It is time to look at the situation to find your mistakes and change them. Do not make the same mistake twice.
Don't marry the wrong man. Don't be the child of crazy parents. Don't work for minimum wage. You get my meaning here. Not everything is a result of our choices.
In Life And A Rollercoaster I talk about choices that you make in life and how to look at the situation.
The Biblical Reasons
My God is good. He is not evil and will not put evil on us. But he does say that bad things happen to good people and he will be here to endure it with us.
Jeremiah 29:11
For I know the thoughts that I think toward you, saith the LORD, thoughts of peace, and not of evil, to give you an expected end.
He also says that Satan was thrown back unto the earth, and he will tempt us to do his will.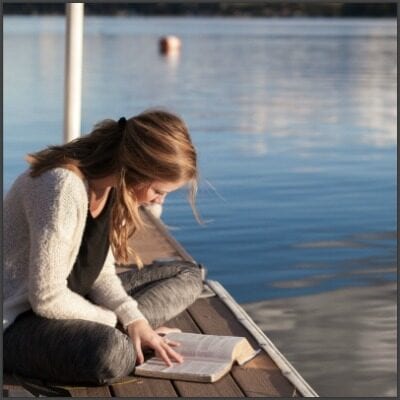 Revelation 12:7-10
7 Then war broke out in heaven. Michael and his angels fought against the dragon, and the dragon and his angels fought back. 8 But he was not strong enough, and they lost their place in heaven. 9 The great dragon was hurled down—that ancient serpent called the devil, or Satan, who leads the whole world astray. He was hurled to the earth, and his angels with him. 10 Then I heard a loud voice in heaven say:
"Now have come the salvation and the power
and the kingdom of our God,
and the authority of his Messiah.
For the accuser of our brothers and sisters,
who accuses them before our God day and night,
has been hurled down.
It is the Lord and the scripture that I tend to lean toward as the reason for hard times. I find comfort in knowing that God has my back.
These are three reasons we may have to endure hardships in life.
The reason is important, and for some of you, like me, the reason will help you to move forward.
But don't get stuck on WHY or you won't move forward and deal with the problem.
What Can You Do?
But what can you do to deal with the pain and suffering? How can you make it when you feel your breath stolen from you, and the times are so bad you can't see your way out?
Right about now, you may be thinking that no one knows how you feel or how bad it is. I can say I do know how it feels to know you are in trouble, and the tunnel is so dark that you can't see the end.
I may not know exactly how you are feeling at this moment, but I remember the nights that never felt like the sun would shine.
I can't tell you that everything will be fine, but I can give you some strength to make it to the other end of the black tunnel to find peace and the light that will guide you.
How Do You Handle The Pain?
I am going to believe that you identify with one of the three reasons we have covered here. Each of them will give you ways to deal with your situation.
Hardcore Solution
Let's say you identify well with the hardcore approach. You tell yourself that you just have to suck it up and get past it.
How can you do this when it seems so overwhelming?
Telling yourself to just get over it and not finding a way to do so will not solve anything. If you identify with the hardcore, then you have to look at it realistically.
You will first need to determine how dangerous the situation you are facing is? Is it life-threatening, or does it involve the safety of your children? These problems would be much different than not having enough money to buy birthday presents for your family.
Once you determine what type of problem you have, you will need to talk about it or write about it. The solution to this approach is systematic.
Write out all of your choices to solve it and choose one of them.
When faced with hard times, the solutions may not be ideal, but each one is a choice you are making to improve the problem.
If you also choose to talk about it, do so with a safe person — someone who will not repeat your situation and who will listen and not judge you.
But only talk about it until you have voiced the entire situation. Talking too much will only perpetuate the distress and make the problem appear larger than life.
Psychological solution
You may have made some wrong choices, but you are not to blame for the entire problem in your life.
Again write down what choices you made and what decisions were out of your control. Then take responsibility for your part. Do not assume the role of victim by taking responsibility for what someone did to you but only for what purpose you played in a tough time.
You may need to get some professional help to sort through the issues. If psychological is the primary reason you have chosen, you will tend to blame yourself for everything that has happened.
Self-blame for things you did not cause is dysfunctional and may require and outside neutral person to help you sort it all out.
Biblical solution
Look up scripture on the internet or in your bible that will give you peace to push through each day. Here are a few that I have used.
John 14:26
Peace I leave with you; my peace I give you. I do not give to you as the world gives. Do not let your hearts be troubled and do not be afraid.
Proverbs 3:5-6
5 Trust in the LORD with all your heart and lean not on your own understanding; 6 in all your ways submit to him, and he will make your paths straight.
2 Corinthians 1:3-4
3 Praise be to the God and Father of our Lord Jesus Christ, the Father of compassion and the God of all comfort, 4 who comforts us in all our troubles, so that we can comfort those in any trouble with the comfort we ourselves receive from God.
And pray without stopping. Even when you don't see the answer, God is faithful and will take care of you.
1 Thessalonians 5:16-18
16 Rejoice always, 17 pray without ceasing, 18 give thanks in all circumstances; for this is the will of God in Christ Jesus for you.
In this post God Are You There? I talk about how to forgive yourself for mistakes you have made.
Three Solutions-One Answer
I separated all three of these reasons and solutions. But I use all of them when dealing with a life situation.
You now have the tools you need to cope with your problem. Please share with us how it all turns out. I do know there is a solution to any problem, no matter how serious it may appear. There is a light at the end of the tunnel!
I have been through a life-threatening issue, the safety of my children, and times where my imagination made the problem worse than it was. I do know what all three are like, and I am here to answer questions you may have.
I can guide you and listen if you need it. I do have to be honest; I do not just listen; I do tend to give advice throughout the conversation. Please leave all comments and questions in the comments below.
P.S. If you are not a believer and do not want to use the Word of God to help you, I do understand. It is not my job to push God down your throat. It is my job to be an example and to guide you so God can do his work.