We come into this world with nothing except our body and one or two parents. Some are born into love, and some struggle for love all of their lives. It is at this moment you begin to make your life choices between birth and death. Your form your character and how you live your life begins.
When a baby comes into this world, he/she will open its eyes and cry to clear its lungs. A baby will test it limits the minute it enters this world. When a newborn baby looks around you can see the awe in their eyes and unconditional trusting love.
Exclusive Private Facebook Group
How can we help you?
Find out more information about our
exclusive private Facebook group.
As we grow and life progresses, we have many choices to make. These choices will form our whole life and how we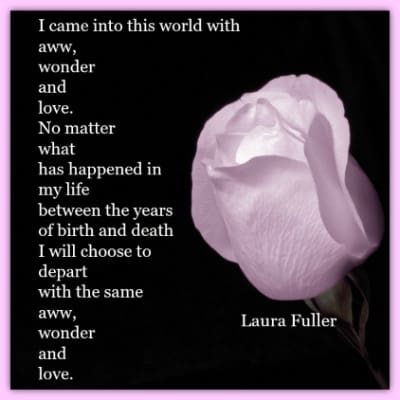 live it.
Functional childhood
My husband and I took a long road trip just a couple of days ago which gave me the opportunity to pick his brain. He was born into and raised by wonderful functional parents. They were there for him and guided him along the way. He was never abused and had grandparents who were involved in his life and around him almost every day while he grew up.
So naturally, I thought because of this fantastic upbringing he never had problems or a need to make choices. I saw him as the perfect person who because of love and guidance he never made bad decisions.
As we talked, he brought to light that he had made some choices that took him down the wrong path. Once he went down the other track, he had to figure out how to repair these mistakes. In reality, he is no different than I am.
Dysfunctional Childhood
I was born into a dysfunctional family. My mom was an exceptional person, but she did stay married to my dad until he passed away. Unlike my husband, I had one supportive parent and one very abusive parent. But I was given the same opportunity to make choices just as he was. I had more tough times growing up, but I was in the same world he was, and I had the equal opportunity to make good and bad choices.
I also made mistakes, but while I was making these mistakes, I was also growing. Your life choices between birth and death can help you overcome a bad situation. Do you think that because you had a hard life that you cannot become a functional person?
Remember you were born into this world with awe, and wonder and love. The people who raised you influenced this briefly as you grew up. They may have been good changes, or they may have been bad changes, but your choices are yours.
Change, grow, learn
I know it is a struggle to change. I know first hand how hard it is to grow and learn from really horrible experiences. But I did it and so can you.
Look around you for a bit. Look at the type of people there are in this world. What do you want to be in life? Do you want integrity or do you want someone else to take care of you? Do you want to be honest or do you want to deceive others to get more for yourself? Don't compare yourself to others but instead get a good picture in your mind what you want to portray as your character.
A strong character developed out of a rough upbringing will take an effort to make the right choices. You may not have been exposed to integrity, honesty, morality, kindness, loyalty, sincerity, and love with self-control as a part of a strong personality or were you raised with character discrepancies such as arrogance, bad-tempered, conceit, cruelty, deceitfulness, dishonesty, and laziness?
You can become either of these two personality traits. You may think that if you had a horrible upbringing you have to have a weak character. NOT true!!! I had it rough. I made wrong choices and could have continued down the road to destruction, but I chose to travel the path of kindness and help others overcome their tough times.
Because of the primary choice I made to continue to grow and learn I can say I will depart this world the same as when I came into it. I choose to be in awe of the goodness of people around me. When I leave from this world, I want to have lived with unconditional love and lack of judgment. My world is full of the wonder of how incredible life can be.
Your life choices between birth and death
You can make these same choices. Just as my life has been difficult at times and I have taken the wrong road only to have to turn back, you too can do what I have done. I want to have a good character; therefore, I have worked hard to develop it. I could have taken the easy way out and become deceitful, rude, dishonest and lazy but that is not who I want to be.
When I depart from this earth, I want to leave with the same awe, wonder, and love that I had when I came into this world. I want who I am to have touched lives and helped people. I want to be an example to others. I want to let others know through my experience that they can be of good and noble character.
What will your life choices look like between birth and death that will build your character?
I am here to assist you in any way I can. Please feel free to ask questions and share your experiences in the comments below.