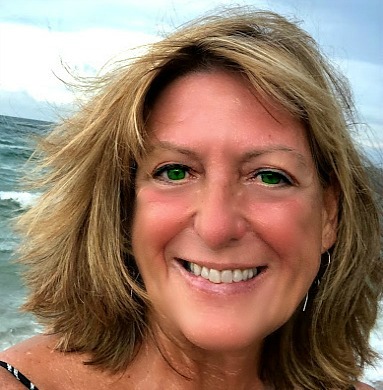 Laura has worn many hats in her life. She is a retired ER nurse, wife to an incredible man, the mom of 2 children, four stepchildren, a grandmother to 6, and a mom to one furbaby. 
She loves to garden, read, travel, and write. She is a self-taught webmaster. Laura set up "Inspiration For Life" to assist you on your journey to grow. 
But most of all, Laura loves life.
Laura has faced many trials in her life. Instead of dwelling on the pain, she has worked hard to overcome it and found a way to use her experience to help others. She wants to pass this growth onto you within the pages of  "Inspiration For Life."
Laura is not unique in her struggles. Trials come to all people during their lives. She believes that anyone can overcome the horrendous injustices that life sends their way with support and teaching.
Laura is a poet, a writer, and a lover of inspirational quotes. She changed her mind from a negative thought process to a positive, productive mindset with inspiring and motivational quotes. 
Please join her on her Facebook group. She would love to have you participate and glean knowledge from the interactions posted on "Inspirational Quotes (Wisdom In Words)."
Thank you for joining me. If I can assist you or you have questions, please feel free to contact me through my contact page.