Larry King was a famous American radio show host. Over his 87 years of life, he received numerous awards, including an Emmy award and two Peabodys. Here are 15 famous quotes by Larry King to help you get to know him and remember who he is.
He was an icon and a legendary talk show host. He loved his work and was known as a kind person who didn't judge or hold animosity toward others. He hosted Larry King Live for 25 years.
Exclusive Private Facebook Group
How can we help you?
Find out more information about our
exclusive private Facebook group.
Larry passed on January 23, 2021.  This was posted on his verified Facebook page following his death, "For 63 years and across the platforms of radio, television and digital media, Larry's many thousands of interviews, awards, and global acclaim stand as a testament to his unique and lasting talent as a broadcaster."
His family and the world will miss him. Please read and know who he was from the heart.
Larry King Quotes To Remember him By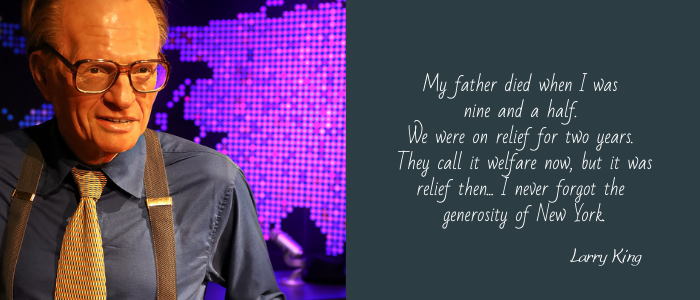 My father died when I was nine and a half. We were on relief for two years. They call it welfare now, but it was relief then… I never forgot the generosity of New York.

Larry King
I never forgot being poor, and I never stopped thinking how fortunate I am.

Larry King
When I was 5 years old I would lie in bed, look at the radio, and I wanted to be on the radio. I don't know why.

Larry King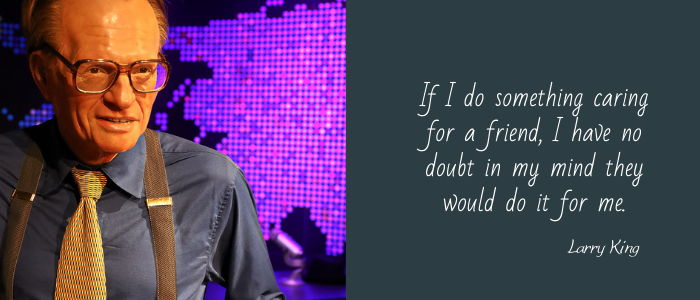 If I do something caring for a friend, I have no doubt in my mind they would do it for me.

Larry King
I'm sort of the comic relief after a hard day at work. My message is that it's OK to relax

Larry King
If you do something, expect consequences

Larry King
I never learned anything while I was talking.

Larry King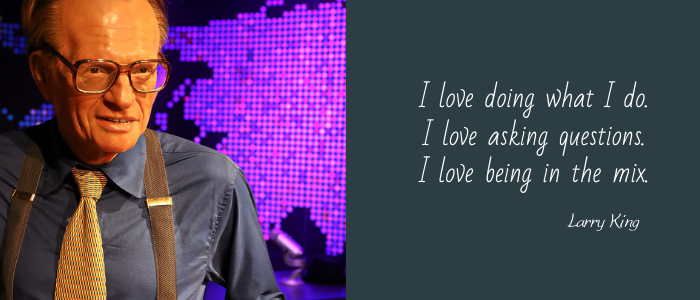 I love doing what I do. I love asking questions. I love being in the mix.

Larry King
I'm having as much fun today as I did when I made $55 a week, because it is as much fun.

Larry King
I just love asking questions. I love people. It's in my DNA. I'm cursed – and blessed.

Larry King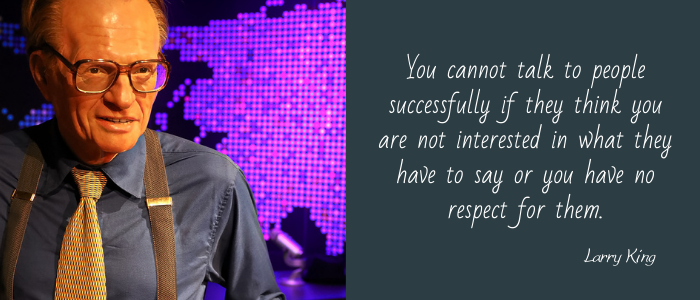 You cannot talk to people successfully if they think you are not interested in what they have to say or you have no respect for them.

Larry King
I remind myself every morning: Nothing I say this day will teach me anything. So if I'm going to learn, I must do it by listening.

Larry King
I'm 80 years old, and I don't know what I'm going to be when I grow up.

Larry King
I want to be frozen on the hope that they'll find whatever I died of and bring me back.

Larry King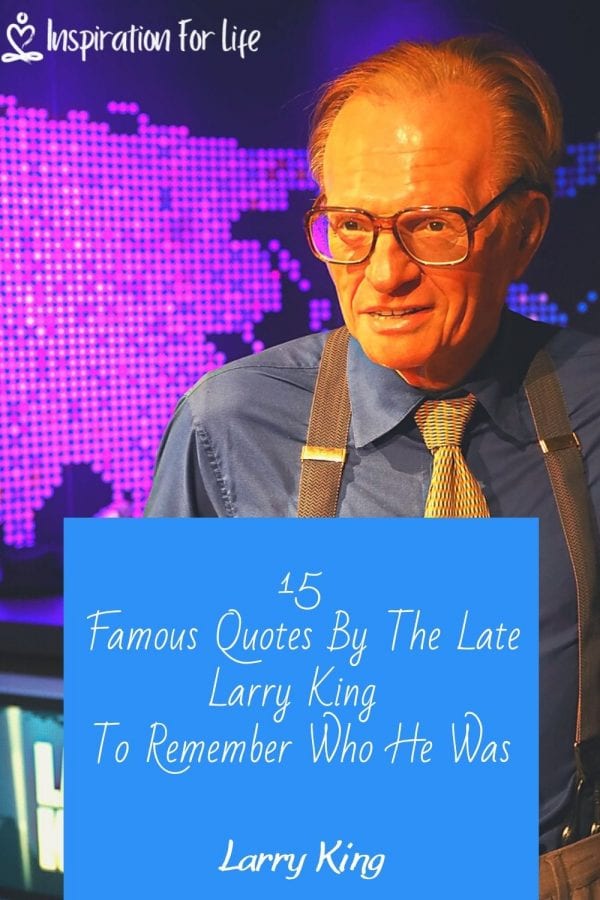 I've had a great ride. I've got no complaints.

Larry King
Let's remember Larry King by his personality, love for his family, love for his work, and incredible accomplishments. He is an icon and a legend in our world today.
You may also like to read quotes by Tony Robbins