Meditation is an incredible way to free the mind, relax and focus. But only if you are comfortable and able to keep your mind quiet. When you are uncomfortable, it is impossible to stay in the present when meditating. This is the very reason I want to bring you the best meditation cushions to keep you out of pain and into the best position for meditation.
As I have gotten older, it takes a bit more to get comfortable in a sitting position. Oh, I remember the day when I could sit Indian style and be perfectly at ease. Those days are past as they may be for you.
Exclusive Private Facebook Group
How can we help you?
Find out more information about our
exclusive private Facebook group.
Or maybe you have issues with your spine or your knees that make it impossible to sit like all of the pictures and keep your mind on relaxing. Just when you begin your meditation session, your mind wanders to the pain or discomfort of your position. Meditation cushions can make all the difference for you.
Quick Comparison-5 Best Meditation Cushions
What Is A Meditation Cushion?
A meditation cushion is a pillow that helps you to maintain a more comfortable upright sitting position while meditating. It will keep your sacrum in a neutral position by tilting the pelvis forward. With this tilt of your pelvis your spine will curve properly and fall into alignment.
A meditation cushion helps keep the posture needed to support your spine and promote relaxation with comfort.
History Of The Meditation Cushions
I didn't find dates or times that meditation cushions came into practice. But I did find the term "zafu" associated with meditation cushions. A Zafu was used in Japanese Zen meditation but was first used in China.
Many years ago Zafu cushions were filled with the seed heads of reedmace which is a soft fluffy fiber. Today here in America meditation cushions are softer with a bit of give.
How do meditation cushions help?
The spine allows you to twist, bend, and holds your body upright. It is also the house for all of the nerves that go from your brain to every part of your body. When you sit, the base of your spine supports the weight of your upper body.
So naturally, when you sit, the base of your spine sits very close to or almost on the surface you are sitting on. If that is a hard floor, it can cause discomfort. A cushion can help to alleviate pain from the floor connection to your spine. But that is a minor way that cushions help with meditation.
When you use a meditation cushion, it helps your lower back maintain its natural curve by lifting your hips and slightly rolling them forward. This, in turn, alleviates the discomfort from a poorly aligned spine.
There are round cushions, V-shaped cushions, square cushions, and even cushions to be used with other ones. We will talk more about them later.
meditation cushions Are A Well Supported Practice
An article in International Yoga states: "When comfort can be achieved without sacrificing alignment, you are on the right track." In this article, Rolf Sovik talks about choosing the right pose for your meditation. He goes on to say, "Cushioning is the key. Use cushions and blankets to lift the hips and build molded support for each leg."
Options For Meditation Cushions
Meditation Cushions are Different
Meditation Cushions come in all shapes and sizes. Each one is different and may or may not be the right one for you. So how do you decide which cushion to choose?
How to choose a meditation cushion?
The proper cushion for you depends on how you want to sit. Do you want to sit with your legs crossed, or are you limited and need to keep your knees semi-bent? All meditation cushions are designed to roll your hips forward.
If your knees are compromised with knee replacements or previous surgeries, you may want to choose a taller cushion to prevent pressure on your legs and knee joints.
If you are very agile, you may be fine with a thinner cushion or blankets.
I suggest you take pillows and see how high you may need to sit before ordering a cushion. Now the pillows may be too soft, but you can add a few together and get an idea of how high you need to sit to allow for the proper curve of your spine.
Your new meditation cushion will be far superior to any stacked pillows, but it will give you an idea.
Let's Take A Deeper Dive Into The 5 Best Meditation Cushions
Features
Excellent support for knees and longer sessions of meditation
Removable cotton cover-machine washable and reinforced stitching
100% satisfaction guaranteed
Features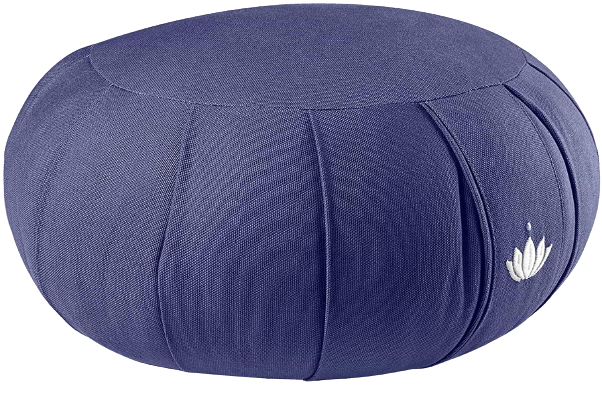 Adjustable Kapok filling for the perfect height
Washable organic cotton cover
Kapok wool filling for comfort and strong stability
Choice of 4 colors
Features
100% filling of buckwheat hull like the Zen Japanese cushions
Washable high-quality velvet covering
The 2 cushions together allow for the perfect spine curvature
Adjustable buckwheat hulls to change the seat height
Features
Can fold and use as a bolster or stretch out for floor mat
Washable high-quality velvet covering
Firm, comfortable natural plant materials
23 colors to choose from
Features
Hand made 100% cotton + acrylic recycled material-machine washable
Fold to sit on for a firm meditation seat
Purchase 2 for a higher seat
9 colors to choose from
Why Should You Trust Me?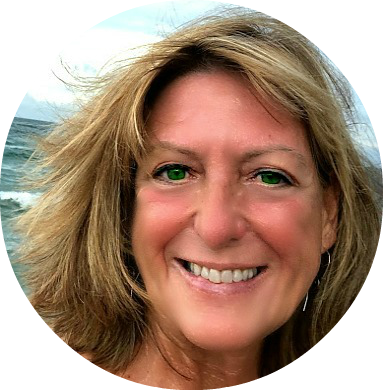 I am Laura, the founder of Inspiration For Life. Why should you trust me? First, I am a nurse and understand the physiology of the spine and how important it is for the function of your entire body. Proper spinal alignment is vital to all of your nervous systems.
Secondly, I have compromised knees. At a young age, due to repeated surgeries on my knees, I required knee replacements. I was very agile before my replacements. So I understand the aspect of a compromising situation. I know with my meditation endeavors that the right cushion is a deal-breaker.
And the third reason is I am an overcomer of abuse and find meditation helps center my life. And a cushion helps me meditate pain-free.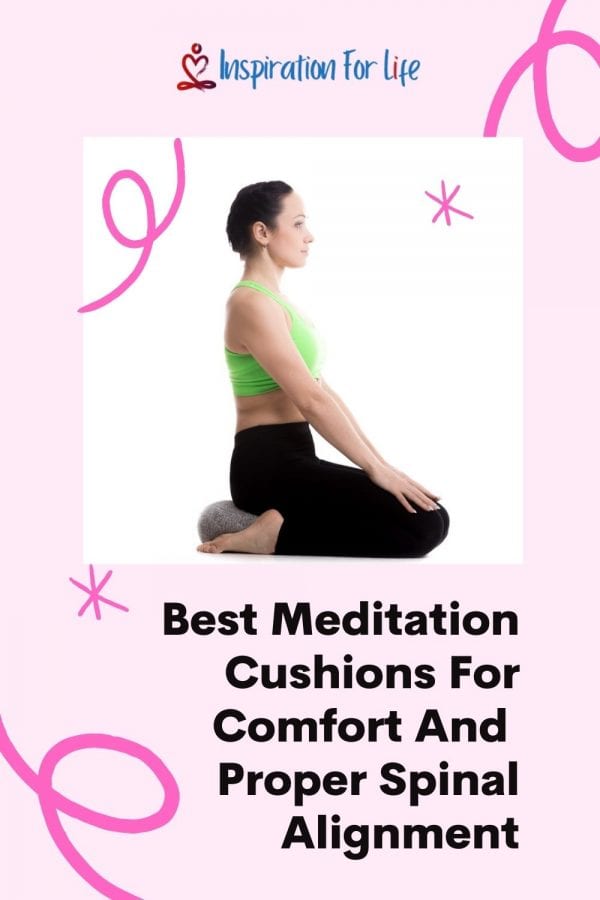 Once you find the perfect meditation cushion, if you are still having difficulties concentrating, you may want to try a Muse 2. This is a headgear that acts as a meditation assistant. You could find out more about this assistive device in my Muse 2 Review?